October 11, 2017 | By Tim Pratt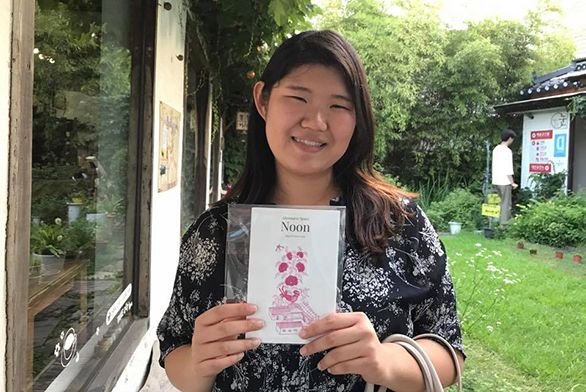 In the city of Suwon in South Korea, an old fortress surrounds the neighborhood of Haenggung-dong.
It's a neighborhood that fell into disrepair decades ago, but has been revitalized in recent years by a dedicated group of artists and residents. The revitalization, from painted murals to public art exhibitions, has attracted visitors from all over the world.
Over the summer, St. John's College junior Dahye Kim completed an internship in the neighborhood with Alternative Space Noon, a nonprofit art institution that hosts exhibitions for young and experimental artists. The internship was made possible by a grant through the college's Hodson Trust Internship Program.
Kim, who is from Suwon, helped the arts organization cater to its English-speaking visitors.
"I loved it so much," Kim says, "the work space and the environment."
Much of Kim's work involved translating and web programming. The organization already had a Korean language leaflet with information about the area. Kim took information from the leaflet, did additional research and created an English language leaflet with more information to give visitors a better understanding of the area's history and culture.
"Because the culture is so different, a literal translation … from Korean to English, and going through and trying to explain it in a way English speakers would understand, was very challenging," Kim says.
Her research involved combing through catalogs and books, and speaking with the organization's founders and her coworkers to discover new stories to write. The experience was similar to the way St. John's students approach writing projects, she says, and her time in the classroom helped her immensely. Speaking with visitors also gave her a better idea of what information they wanted to know and what she should include in the leaflet.
Her experience in design, honed during a previous marketing internship and her work with the St. John's literary magazine Energeia, allowed her to create the piece largely on her own. It became available to visitors in July.
"The founders really encouraged me to do what I can do," Kim says. "They let me explore my ideas. They kind of suggested (the pamphlet project), but let me modify it how I wanted."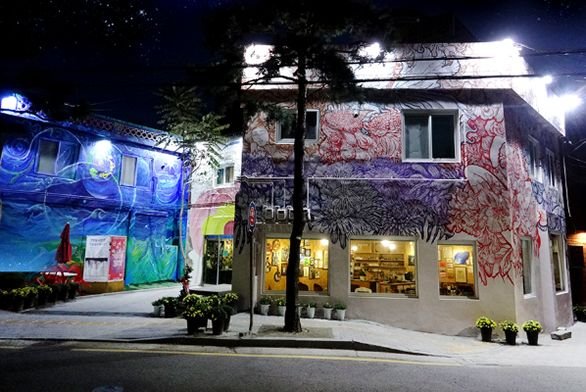 Another major project on which Kim worked involved developing a Wordpress-based website for a new project at Noon. Again, Kim used her experience with Energeia, for which she has built a portfolio website, to work through the process. Yet, the new website required more technical skills and studying to produce a finished product. The site is set to launch next year.
Among Kim's other internship duties, she helped set up and prepare for events, such as semi-weekly "Meet the Artist" gatherings. She also helped select artists for an art fair, provided critical comments on the selections and participated in a number of other art exhibitions, luncheons and meetings. She met many artists and public officials along the way.
The internship allowed Kim to learn a lot about the art business and urban regeneration, but also develop a new appreciation of Korean culture.
"Overall, working at Noon, I was able to have a great experience regarding publicizing and translating, but also was able to broaden my perspective of the society I live in," she says.
As Kim completes the fall semester, she is staying busy as the archon of Energeia. After she graduates in 2019, she wants to further study Korean language and culture.
"Through this year's internship, I became more certain that I would want to pursue a career in publicizing," she says. "It was a fascinating experience to learn more about an institution's history and culture, and figure out and develop ways to better communicate the stories with the audience."