Making a Life Out of Coffee
July 17, 2018 | By Anne Kniggendorf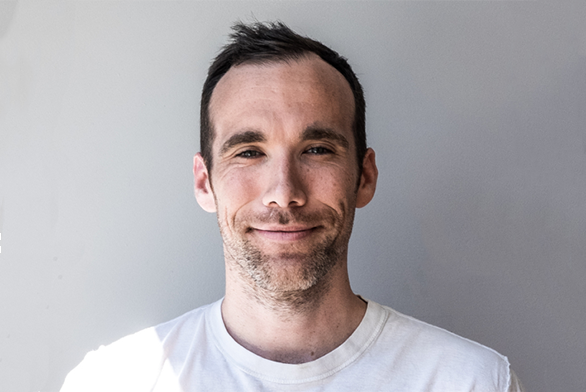 Growing up in Seattle, Brendan Mullally (SF04) had dueling interests: philosophy and coffee. From about the age of 15, he aspired to teach philosophy. So, at a teacher's suggestion he checked out the Santa Fe campus of St. John's College and easily fell in love with it.
Through high school he worked in coffee shops and read philosophical texts. At St. John's he worked at Ohori's Coffee Roasters and continued to read philosophy. As a grad student at New York's New School he also worked at coffee shops as he studied philosophy.
So, when Mullally realized during grad school that a life in academia wasn't his cup of coffee, so to speak, he quickly knew which way to turn.
Four years ago, he left New York and moved back to his hometown to open a coffee shop.
"Every time I tell somebody I opened a coffee business in Seattle they look at me like I'm a madman, but it's going pretty well," he says.
Although starting a business with little to no business know-how made for precarious living at first, Elm Coffee Roasters is up and running. He roasts his own beans and he distributes his product wholesale.
He'll open a third location this summer.
"I wanted to make a living and do something that I loved. I'd made coffee since I was like 14 or 15, and I kind of realized that it's possible to make a life out of it. The business part was something I didn't think I'd be interested in, but I really actually love that part of it," Mullally says.
But what is it that binds coffee and philosophy so tightly within Mullally?
He doesn't seem to be entirely sure, but he knows that St. John's cultivated in him a certain social intelligence that he uses at work.
"In terms of seminar [a discussion-based class at St. John's], if you're good at it or to be successful at it, you have to be pretty acutely aware of social cues and just being able to deal with people in a constructive way in an intense situation," he says. "I think that lesson was very well learned and I apply that every day at my job."
He says learning how to converse with a range of people about sometimes difficult subjects—as Johnnies do around the seminar table—taught him to think in terms of understanding where people are coming from.
As for the business aspects of Elm Coffee Roasters, St. John's helped there, too.
He says, "You're kind of dropped in the fire at St. John's in a way. Somebody's not looking over your shoulder every minute to make sure you're doing your work, which I think is a good way of doing things, because it teaches you to be self-sufficient."
These days, his interest in philosophy has taken a back burner, though he says he still thinks about it plenty. The writing of Immanuel Kant is an old favorite.
"Kant is so technical that unless you're living it every day it's kind of hard to dive back in," Mullally says. "I got more into Eastern philosophy for a while; I meditate every day."
It's the practical lessons philosophy offers that help him rise to challenges presented by employees, customers, and finance bankers.
"When I was at St. John's and in graduate school, I sort of scoffed at that [practical application] and was more interested in metaphysics and philosophy of language," he recalls. "As I grew older I realized that, to me, all that stuff was not nearly as important as how one acts."