Meet the Johnnies: Hector Poveda Morales (SF21)
July 3, 2019 | By Kimberly Uslin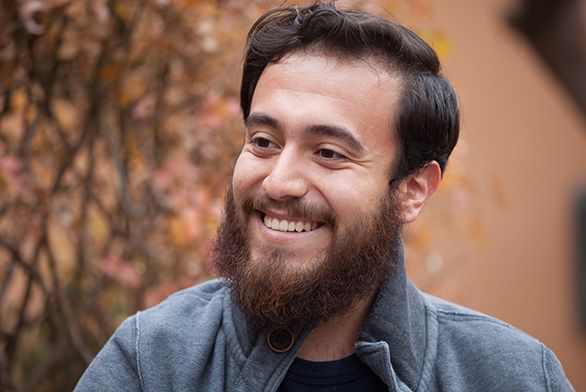 Hector Poveda Morales (SF21) didn't give much thought to location when he decided to enroll at St. John's College.
"I didn't really look up pictures of the school," he remembers. "I just looked at the curriculum, what the Program was about, and it really caught my attention that we studied absolutely everything. I decided to give it a shot."
Without the chance to visit either of the St. John's campuses, he chose Santa Fe based on the campus' proximity to nature. It was the right choice for him; within a year, he had become the Student Supervisor of the campus Outdoor Program.
"When I went to United World College in Singapore, I had the opportunity to go on different hiking trips there, and I was active, but not at the same level that I am here," he says. "Here, I've been given the tools to progress and develop my guiding skills in everything that has to do with the outdoors."
In addition to leading first-year students through the Santa Fe National Forest during the college's annual Freshman Wilderness Orientation, Morales helps coordinate and lead hikes, climbing and backpacking trips, mountain biking, and other adventures throughout the year for St. John's students in Santa Fe.
The upcoming year, he says, is poised to be one of the best yet. The Outdoor Program, led by Outdoor Program Coordinator Derek Bryan, has invested in new equipment for students, including a fleet of mountain bikes and new cross-country skis (one of the biggest trips last year was a moonlight cross-country skiing trip in Valles Caldera). They're looking to expand their workshop schedule, too, adding CPR and other skills trainings to the slate of bike and car repair offerings.
"We want to be able to reach more students and provide them with the skills they might need," Morales says, "and we want to provide them with a chance to decompress. For me, mountain biking and camping and hiking became a passion. I became very involved, and I started looking for certifications that I can do and places I can go. We want more students to be able to have that experience, [whether] it is skiing, it is trail running, or it is kayaking or canoeing—we want to help students find what they like."
Since Morales began working with the Outdoor Program, more and more students have become interested in its offerings. The most recent class of January Freshmen was particularly enthusiastic, and he's hopeful that the students starting this fall will be equally excited. Finding the time to embark on a hiking trip or a jaunt to the hot springs can be a bit difficult in the midst of the semester, he allows, but the restorative effect makes it well worth it.
The Outdoor Program also offers subsidized trips over school breaks, including past experiences in Wolf Creek, Colorado over Thanksgiving weekend or to Bryce Canyon, Utah over spring break. The trips are particularly popular among international students who don't go home for the holidays, but they're open to all students for a reduced rate.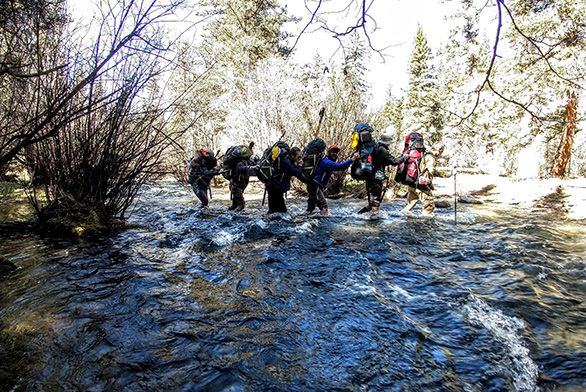 Taking the time to enjoy the environment is especially important at St. John's, Morales says, not only because of the wide variety of outdoor adventures nearby, but because of the rigor of the Program. When coursework gets overwhelming, time spent in nature can be a good way to relax and recharge—while, in some ways, complementing the work that's done in the classroom.
"In the Program, we look at the intellectual side of life, but having the Outdoor Program exercises the other part of me," he says. "It helps me to focus better on the classes and it allows me to put into practice things that we've seen during the tutorials."
Nature also plays a role in his artistic development. Morales is a talented photographer and was recently chosen as a SITE Scholar at SITE Santa Fe—a prestigious contemporary arts space—and he credits the environment as having been a constant source of inspiration to him, particularly for the four major photography projects he has undertaken since arriving as a freshman.
In short, he's happy he landed in Santa Fe.
"New Mexico is special. It has a lot of charm and something magical to it," he says. "That's something I've been able to channel in my photography. It's very bohemian here. The people are more relaxed, calm. The architecture is different. There's a different feel to it. It's perhaps difficult to describe, but there's something that inspires you. Ever since I arrived at St. John's, I've felt inspired."