Memorial Service and Exhibition Planned for Tutor Elliott Zuckerman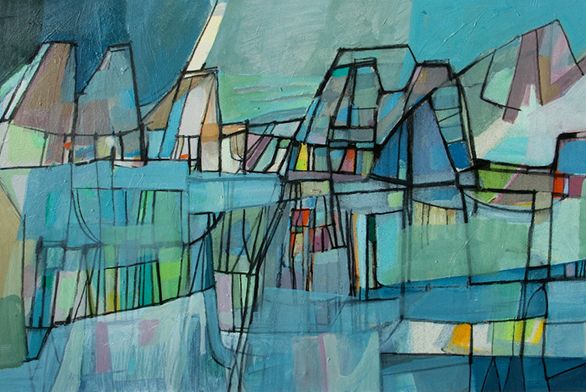 On October 27, the St. John's College community is invited to celebrate the life and work of long-serving tutor emeritus Elliott Zuckerman, who passed away earlier this summer. There will be a memorial beginning at 2 p.m. in the Great Hall of McDowell on the Annapolis campus. A reception will follow. Before and after the memorial, Zuckerman's art will be exhibited in the Hodson Boathouse.
The retrospective exhibition, called An Inspired Legacy, is presented by the Board of Directors of the Touchstones Discussion Project, with which Zuckerman was closely involved. It will feature his distinct paintings, which were donated to Touchstones in celebration of his friend, colleague, and Touchstones co-founder Howard Zeiderman.
Zuckerman started as a tutor at St. John's in 1961, and remained involved at the college long after his retirement in 1995. In his last interview with the college, he remarked that "art has redeemed [his] life."
To learn more about Zuckerman, read this interview or watch his episode of the documentary series "Higher Gossip." See more of his artwork on his website.