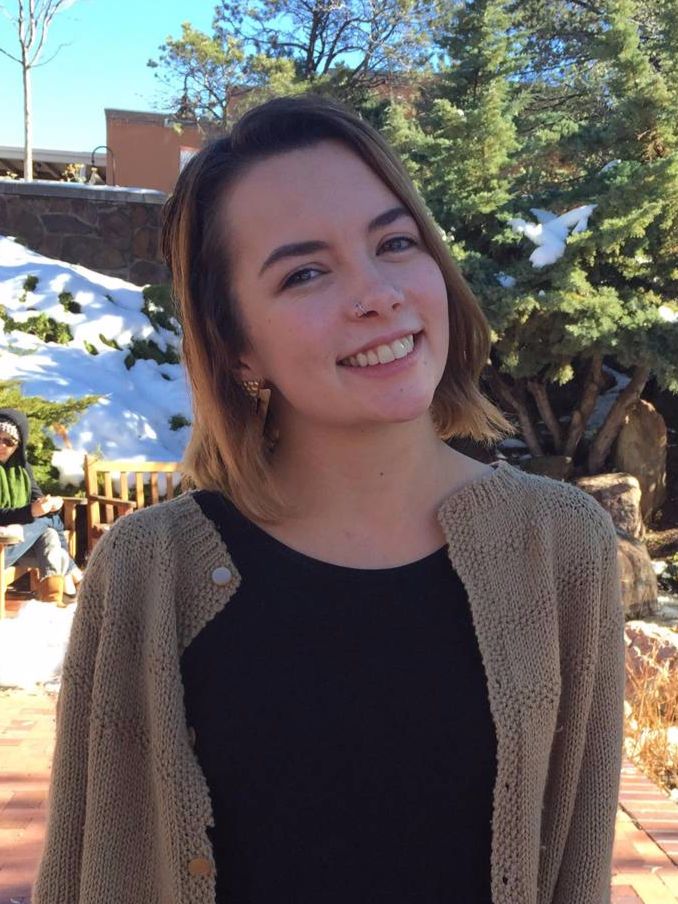 Audrey Morf (SF17) is a Pathways Fellow and a student at St. John's College in Santa Fe. She studied Chemistry at the University of Colorado in Denver, Co.
SJC: Why did you decide to attend St. John's College?
AM: Both my parents are alums so growing up I heard a lot about St. John's. It wasn't until I started researching other colleges that I realized it was the right fit for me. Since I wasn't sure what I wanted to do after I graduated, I thought the broad foundation I'd receive in the Great Books would help me narrow it down.
SJC: How did St. John's lead you to women's health?
AM: I'm in my second year of being a lab assistant and the lab courses have always been my favorite. The practical work we do in the lab setting makes the concepts we read about more real and helped bring together ideas from all my other classes. It was in lab classes that I realized I wanted to do something hands-on and medicine seems to be a natural fit for me.
SJC: How has your Pathways Fellowship helped you take steps toward your career goals?
AM: Pathways addresses the individual interests of each student in a way that can't be fulfilled during the academic year. Since pre-med students are expected to take science courses not available to me at St. John's, Pathways allowed me to get a jump-start on these requirements. It also helped me narrow down the kind of school where I'd like to do my post-graduate work. Through this experience, I learned that I'd prefer a smaller school to a large research university.
SJC: What advice would you give to future Pathways applicants?
AM: What really helped me was reading the experiences of past Pathways fellows—knowing what their summers had been like helped to prepare me for the challenges I faced. Also, it's important to take advantage of the program. Pathways is only available during your time at St. John's and Career Services makes it easier to apply than you may think.
SJC: What do you enjoy most about being a student at St. John's?
AM: St. John's has helped me refine and rethink what I want to do in the world and what would make me happiest. I always knew I wanted to do meaningful work and affect people's lives in some positive way. I didn't anticipate feeling so confident in what I want to do once I leave St. John's.
*The Pathways Fellowship enables St. John's students to transition into graduate study or careers that call for special or prerequisite courses. Visit our Pathways Fellowship page for more information.