The Power of Collaboration, A Core Business Skill Johnnies Have Developed
February 8, 2023 | By Salomon Cordova (SF22)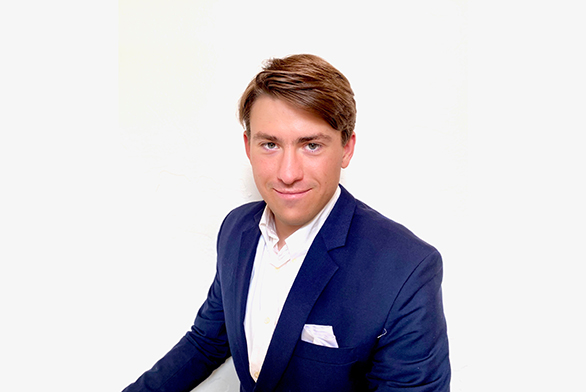 "One of the skills Johnnies develop is leveraging other people's knowledge and insights, and then building upon those things," says Henry Horsey (SF79), a management consultant based in Washington, DC. Horsey firmly believes that one can learn most technology implementations in several weeks or months, but it takes a lot more time to teach people how to communicate both orally and in writing. St. John's College graduates come to the job market with those skills honed and matured.
Horsey recognized this early in his career and worked to connect Johnnies to the private sector as a way of giving back to the community he feels gave him such an incredible gift. This eventually led him back to the Santa Fe campus for a networking event organized by its consulting club.
That was when he met Abraham Hudak (SF20), whom he helped get an internship at Dovel Technologies. Dovel is a leading expert to federal agencies that blends deep domain expertise and advanced technologies in the health IT, life sciences, public safety, and grants management markets.
After the internship, Hudak found himself wrestling with a new change in his priorities. "There was a huge mind shift in my strategic thinking when I returned to school after the internship," he says.
Following his return, Hudak became president of the consulting club, with the goal of organizing and creating opportunities for his fellow Johnnies.
Even though the task required a lot of effort and work, he found it extremely rewarding. His time in the world of consulting had deepened his understanding of the dynamics of conversation. "My internship made me realize that there were additional dimensions to consider when you speak in a business environment," says Hudak. "Conversations are less about contributing one's perspective to an ongoing dialogue and more about contributing to the overall success of a collaborative project."
Hudak's experience is precisely why Horsey believes St. John's graduates are well trained to address the needs of private sector organizations. Having spent his life giving Johnnies the opportunity to build a profession and develop a career, he has come to recognize the strength alumni have when it comes to collaborative problem solving.
"There is no significant problem that can be solved by one person. Everything today requires a team, and it has been that way my entire career," says Horsey.