Princeton Review: Great Professors, Diverse Experiences, and Plenty of Studying Are the Johnnie Way
August 7, 2018 | By Kimberly Uslin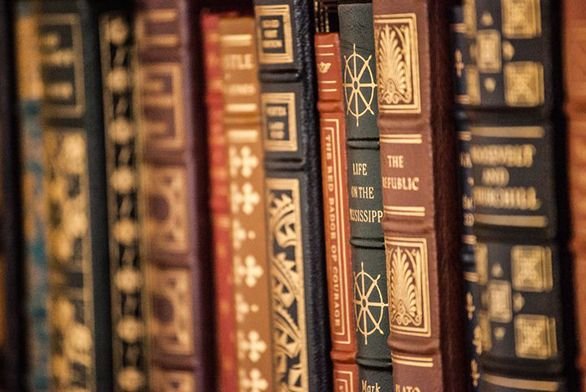 The students have spoken: For great classroom experiences, a diversified education, accessible professors, and academic rigor, it has to be St. John's.
On August 6, the Princeton Review released its annual survey of the best colleges in America. This year, that magical number was 384 of about 5,300 nationwide—and both St. John's Annapolis and Santa Fe made the cut.
The Review also features 62 top-20 lists, in which SJC also featured prominently. Both Annapolis and Santa Fe nabbed honors in "Professors Get High Marks," with No. 5 and No. 8 place rankings respectively, as well as "Lots of Race/Class Interaction," in which Santa Fe placed No. 4 to Annapolis' No. 6.
The tutors were also named "Most Accessible Professors," coming in at No. 7 in Annapolis and No. 13 in Santa Fe. For "Best Classroom Experience," Annapolis was ranked No. 8 and Santa Fe at No. 10.
Another notable award was a mention on the "Students Study the Most" list, where the scholarly Johnnies in Santa Fe were No. 7. Despite a love of intramurals, croquet and Spartan Madball, both campuses revealed their sports apathy with showings in the "There's a Game?" category: Santa Fe, No. 6, and Annapolis, No. 13.
Because the Princeton Review rankings are based on student responses, the 2019 guide also features Johnnies waxing philosophical on the St. John's experience.
"The teaching of St. John's College is all about allowing individuals to collectively discover the essence of being a human being," said one Annapolis student, while another mentioned the "largely brilliant and caring" faculty, the members of which another mentioned are "engaged and enthralled by the learning process at St. John's, just as the students are."
In Santa Fe, students tout the "truly open-minded" discussions, adding that "everyone shares fundamental values of how to treat others in the classroom." Despite their studiousness, "students are respected for what they can bring, and need never feel self-conscious about whether they're smart enough."
In short, as one of the students put it, "you're thinking nonstop at SJC."