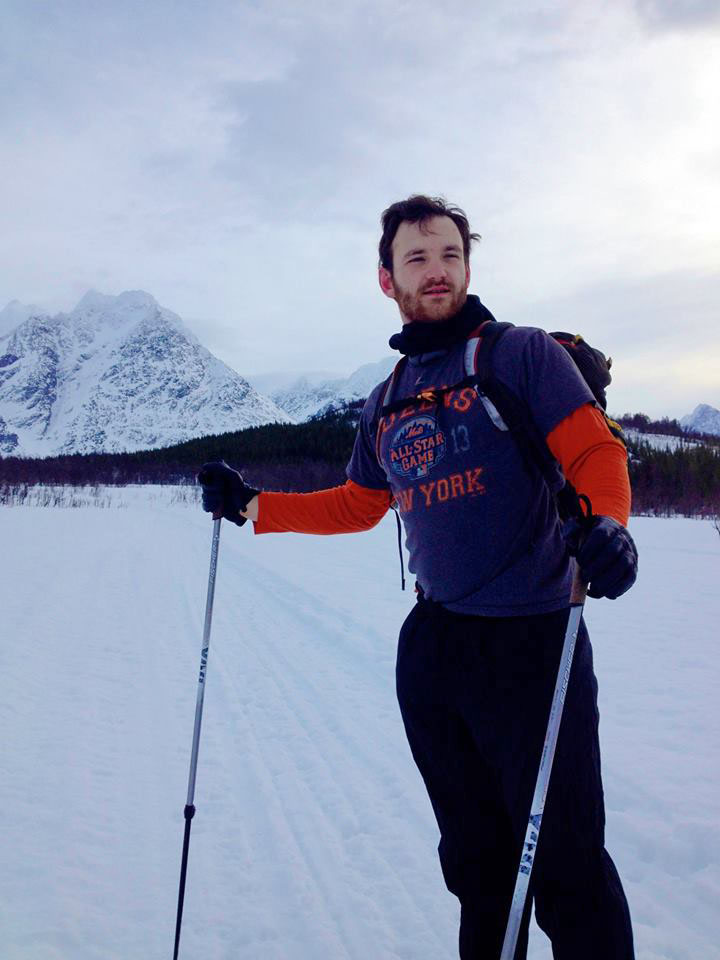 Alumnus Hugh Verrier (A14) recently completed a master's in Polar Studies at Cambridge University and is a full-time intern for a U.S. Senator.
What have you been up to since graduating from St. John's?
During the post-graduation summer, I took a summer course in statistics, and then immediately started my master's at Cambridge University. At Cambridge, I researched mining and development policy in the Canadian Arctic, with my thesis on the social impacts of mining on rural indigenous communities. I have since completed my dissertation and am interning in the office of a U.S. senator.
How has your St. John's education prepared you to take the steps you have?
St. John's taught me that you could become familiar with almost any subject by asking the right questions, and asking the right people. For example, Cambridge was almost entirely research based. You show up, you have a supervisor, research materials, and nine months to write a dissertation—so you have to be able to adapt to that kind of environment. The Program prepared me to incorporate esoteric academic papers into my research without formal disciplinary initiation, which was helpful. But more importantly, my comfort with discussion-based learning greatly enriched the time I spent with my supervisor and fellow students. It is hard to express how much value this added to my graduate experience.
How did you become interested in mining and development policy in the Canadian Arctic?
Before I arrived at St. John's, I spent a few weeks traveling in northern Canada with a great organization called Students On Ice. This experience strongly affected me, and so while I was at St. John's, I spent a few summers working and living up in the North. I think another part of my interest was that I grew up in Russia and Canada, two countries with strong cultural ties to the Arctic region.
What advice would you have for Johnnies who want to get involved in politics?
I haven't been in it long enough to be able to offer advice yet. But one thing I have come to realize is how important a personal narrative is. It is useful to have a compelling story about yourself that meaningfully connects different elements of your background and personality.
What did you write your senior essay on?
I wrote my essay on how St. Paul views the human body, taking his Letter to the Romans as my primary text. I tried to question the popular narrative that Paul is an ascetic who resents our corporal nature. To this end, I tried to understand his usage of the words "body" and "flesh" (soma vs. sarx in the Greek). My conclusion was that from Paul's perspective our bodies are central to our relationships with God.
Visit our Career Services page or contact Jaime Dunn or Kathleen Cady to connect with alumni.
—Brady Lee (AGI14)