Santa Fe Campus Introduces Student Media Team
In an effort to more authentically represent the experience of students on St. John's Santa Fe campus, the Communications Office has formed an all-star Student Media team. Learn more about them below and follow along with their work on the Santa Fe Instagram at @sjcsantafe.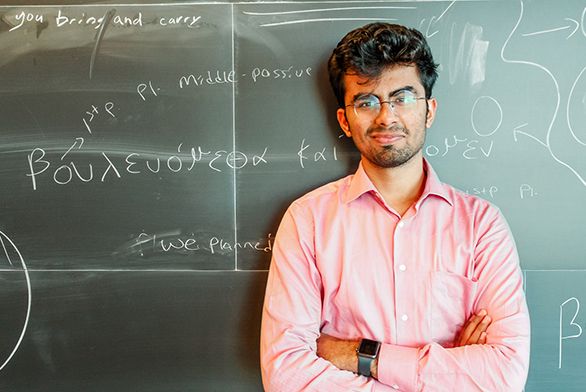 For the last year, Aviral Chawla (SF21), a junior from Gurgaon, India, was the lone student employee in the Santa Fe Communications Office. During this time, he has strengthened his photography skills, become known as the undaunted campus paparazzi, and doggedly pushed to expand coverage of campus life while also undertaking creative marketing ideas like introducing "Aristotle the Axolotl" and "Program Jokes with Camy." Now, with a fully developed student media team, Avi is eager to focus on ambitious new projects including live streams of the Dean's Lecture Series, the creation of classical memes on Instagram, and the development of graphic standards for digital platforms. He wants to work together to determine "how to reflect St. John's as it is," and also "think of ways to harness contemporary media to communicate, make accessible, and showcase what is beyond the Program… to help students see a fully rounded St. John's."
---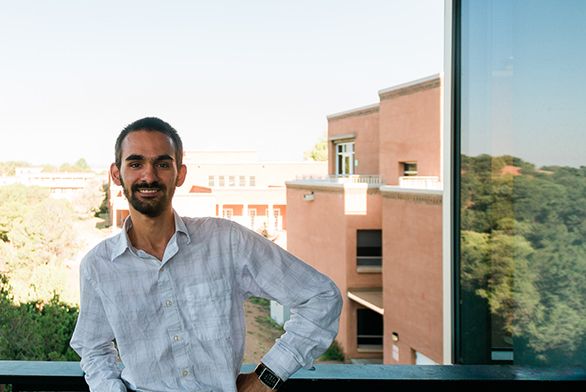 A lover of great books and great ideas of all kinds, senior Abdullah Mirza (SF20) from South Bend, Indiana considers the place of St. John's in the modern age: "Maybe a thousand years ago, you would see a new picture every thousand days, but now you see a thousand pictures a day ... In this new and uncertain time, where we have so much new 'information,' the Program gives us an anchor." Also known as a competitive archer, classical music fan, pianist, and an editor at The Moon, Abdullah joins the Student Media Team hoping to add the unique voice of St. John's to the contemporary conversation.
---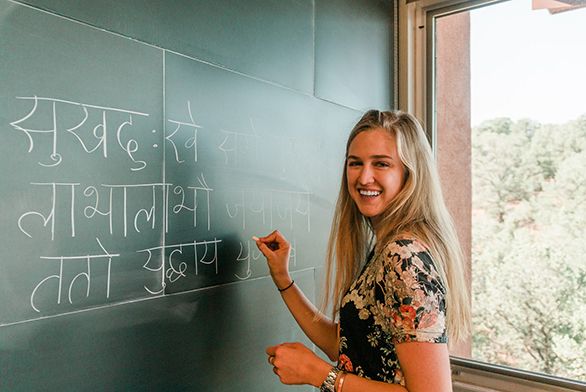 Kelsey Hennegen (SFGI) is a graduate student from Huntington Beach, CA. A poet and lifelong seeker, Kelsey exudes passion for literature, philosophy, and St. John's: "We aspire to be rigorous and exacting in all that we do, and yet, there's a levity we can find, almost a humility when reading ancient texts… you can find in Aristotle something that feels so true to experience today... it helps us discover something innately human." The lone Graduate Institute member of our student media team, Kelsey is also the lone Instagram voice on behalf of our Graduate Institute's Liberal Arts and Eastern Classics Programs. No doubt, Kelsey is up to the challenge.
---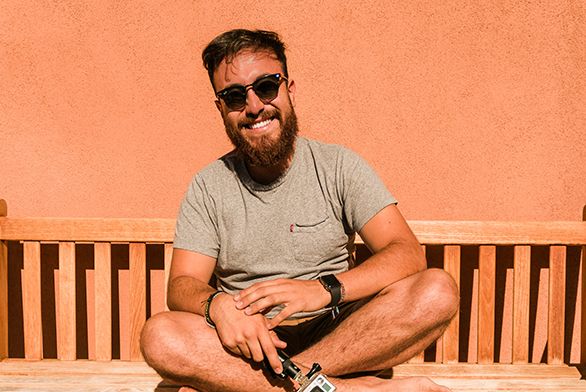 Hector Poveda (SF21) is an artist, outdoor adventurer, and deep thinker from Chiquinquira, Colombia. A junior and a United World College Davis Scholar, Hector wants to help others discover the rare gem that is our college: "If I knew that this school existed, I would have come here a long time ago… thankfully I was one of the lucky ones to find my place." Specializing in student life photography and videography, Hector is focused on communicating the essence of St. John's College with a genuine touch. He strives for content "that actually represents St John's."
---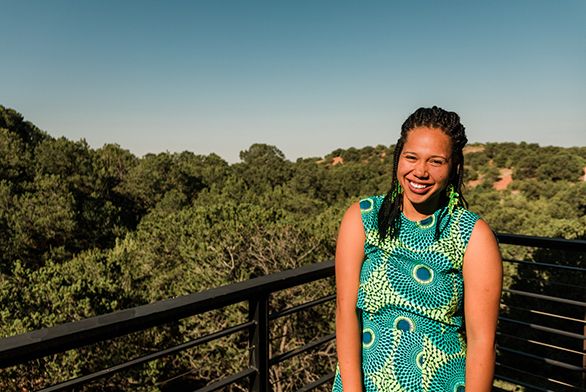 St. John's hasn't been the same since the arrival of Thato Kgalema (SF20), a senior from Johannesburg, South Africa. Known for her charisma, wit, and sharp intellect, Thato embraces the "many forms of Johnnie" and the diversity of ways in which Johnnies engage with reading. A United World College Davis Scholar, Thato speaks warmly of her experience in the seminar classroom: "I hear people's ideas and how they've interpreted the text and, suddenly, it's like a whole world's come to life… engaging texts truly brings the world into focus." To hear and see Thato's upcoming video work, visit the campus's new IGTV channel on Instagram.