Seniors Take Steps Toward Graduation
February 12, 2018 | By Tim Pratt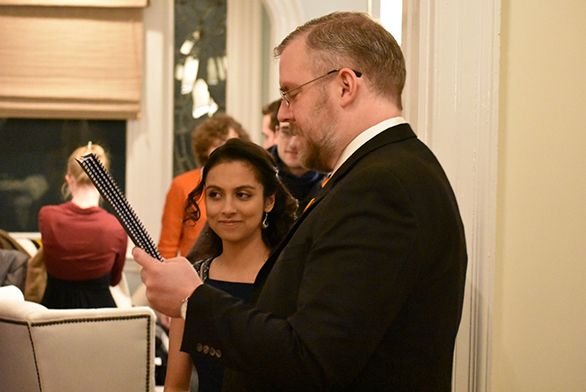 The bell atop Weigle Hall at St. John's College in Santa Fe echoed throughout campus last weekend as members of the Class of 2018 celebrated the completion of their senior essays.
Nearly 160 seniors on the college's Santa Fe and Annapolis campuses submitted essays this semester. Each Santa Fe senior then was granted one celebratory peal of the bell atop Weigle Hall, while Annapolis seniors rang the bell atop McDowell Hall after submitting their essays a week earlier.
The senior essay is the culmination of four years of study at St. John's. Seniors must complete one to graduate.
"The senior essay is, I believe, the culmination of the work of the St. John's student, in which they really get the genuine experience of what it is to work with an advisor very closely, and to read a book with real care," says Santa Fe Dean Matt Davis.
The essays give students an opportunity to examine works in detail, ask questions about them and explore the answers in writing. Reaching upward of 60 typed pages in length, essays often take weeks or months to complete.
Annapolis students turned in their essays before a midnight deadline on February 3. Their names and the titles of their essays were announced at a party at the president's home by Director of Alumni Relations Chris Aamot (SF04) as they submitted their papers. The group then returned to campus to rang the bell atop McDowell Hall during the early morning hours of February 4. The Annapolis mayor's office granted the college a special exemption from the city's noise ordinance so seniors could continue the decades-old tradition.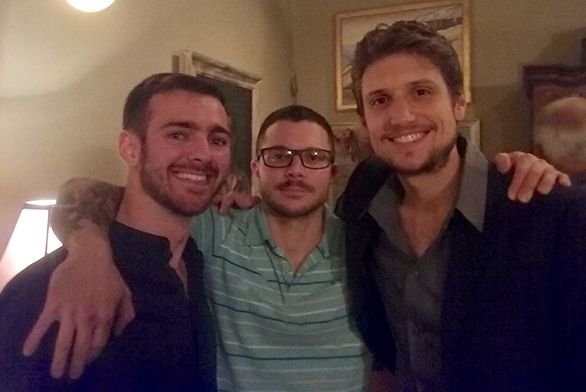 "Students often see the essay as defining above all else their own intellectual experience at the college," says Annapolis Dean Joe Macfarland. "Ringing the bell gives them the pleasure of hearing their achievement echoed through the community."
In Santa Fe, a gong was struck after each senior crossed the threshold of Hunt House to turn in their essays. Aamot then read each student's name and paper title. Students later rang the bell atop Weigle Hall.
Later this semester, seniors on both campuses will defend their essays during an hour-long oral examination with a committee of tutors. Commencement is set for May 13 in Annapolis and May 19 in Santa Fe.
Anthony Muljat (SF17) contributed to this story.