February 9, 2018 | By Tim Pratt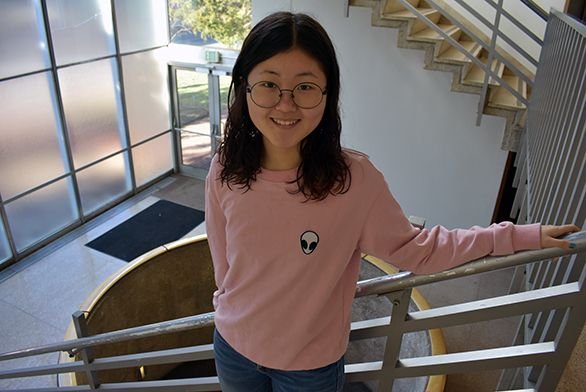 When St. John's College sophomore Yunju Park headed to Canada last summer, she hoped the journey would provide her with a bit of perspective.
What kind of work would best suit her in the future?
Thanks to a week job shadowing at Top Hat, a higher education app company in Toronto, Park now has a clearer picture.
"I think it definitely made me realize that I am interested in education," she says.
Park's experience was the result of a job shadowing program created by the St. John's Office of Career Services in 2016. The office has since connected students, including Park, with alumni to shadow throughout North America.
"The job shadowing program is such a beneficial experience for our students to learn more about a potential field they're exploring," says Jaime Dunn, director of the Office of Career Services. "It's also a great way to connect with alumni, talk with them about their path after St. John's, and add them to their professional network."
For Park, the experience at Top Hat was enlightening. She arrived the same day as a group of new employees, so they went through training together. She also spent time in several departments within the company, getting a behind-the-scenes view of how Top Hat operates.
The company creates apps with a variety of functions, from securely administering exams and quizzes directly on students' phones to adopting and customizing interactive textbooks.
One day, Park watched as employees helped professors better utilize an app designed to increase in-class engagement. Another day, she observed as Top Hat staff members spoke with educators who were interested in learning more about how the apps work, and what they could do with them. One of the more exciting experiences was watching the company unveil its new logo on her final day in the office.
"It was cool to watch the company grow," she says.
Park has long held an interest in different forms of education. She's particularly fond of the discussion-based approach at St. John's.
"I like the form of our education, that we talk about things," she says. "It works very well for me. We have a lot of interactions with people."
When Park visited the college before enrolling, she was struck by the way students interacted.
"I could see people have respect toward each other," she says.
The smell of books, old buildings and furniture resonated with her, too.
Since Park arrived in the fall of 2016, she has enjoyed her time. She's part of the King William Players theater group—including a role in a production of "John" last fall—and sings in the contemporary choir. She's in a study group, too.
"I feel like I've grown as a person (at St. John's)," she says, "as a person who can talk and listen."