SJC Connect Offers New Ways for Alumni to Network
June 11, 2019 | By Kimberly Uslin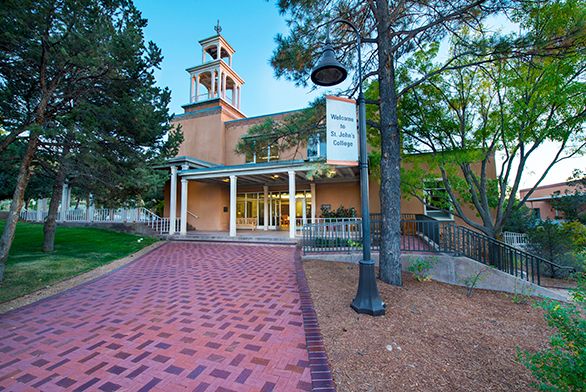 In conjunction with the launch of the new visual identity at St. John's College, alumni social networking platform SJC Connect has undergone a revitalization of its own. The platform debuted a new look and updated functionality June 3.
"With the update, we've noticed that Graduway [the software] has taken a lot of our feedback into consideration," says Carley Vitek, alumni engagement and giving officer. "It's much more user-friendly."
The platform features a simpler, more streamlined appearance that bears a closer resemblance to familiar social networks like Facebook and Twitter. A customizable banner at the top can be used for event or campaign promotions, and users will have a main feed customized with posts from their groups. All alumni chapter communications, too, will now go through SJC Connect.
Among the most exciting developments, says Vitek, is a new 'Mentoring' tab, which helps connect professionals and experts in a number of fields with those just starting out (or making a career change). Mentors and mentees can be sorted by location or matched by interest percentage—"almost like a dating profile," says Vitek—and can then decide whether to meet in person or talk online using the page's messaging features. (The feature is bolstered, too, by the ability to search the alumni directory and filter based on the "willing to help" option.)
The update integrates job and networking platform Handshake with the existing job listings on SJC Connect. In the week since the launch, the listings have skyrocketed from an average of 15 or 20 jobs to more than 230. Each listing comes from someone with both an SJC Connect and a Handshake profile, doubling views for the lister and ensuring a Johnnie connection for the pursuer.
"We think that it will be really successful for newer alumni to have profiles on both because it will give them more visibility," says Vitek. "We hope the update will really increase and improve alumni relations."