November 21, 2017 | By Tim Pratt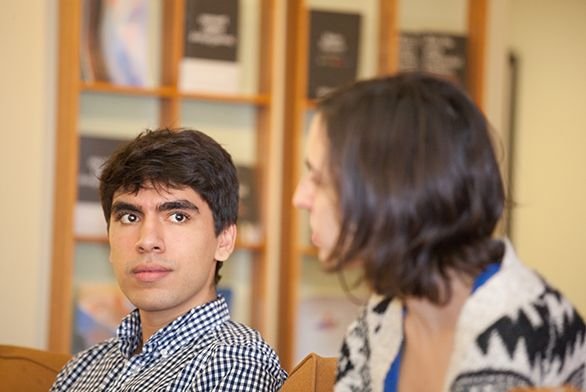 When Mitchell Harris was growing up, he loved to learn.
The St. John's College sophomore says he had a great setting for it, too. His mother was a teacher, and he and his siblings were homeschooled.
After Harris completed his studies, he and his parents would often discuss what he was reading, from history to literature to ancient Greek.
That style of learning—reading, analyzing, discussing—helped ease the transition from homeschooling to life at St. John's.
"It feels very natural to go from homeschooling to St. John's," Harris says. "It fits in with what I've been doing my whole life."
Over the years, St. John's has become a popular choice for students from homeschooling backgrounds. Today, 8 percent of Johnnies were homeschooled before they enrolled at the college.
"We have a huge proportion of homeschoolers compared to most institutions," says Yvette Sobky Shaffer, director of admissions at St. John's in Santa Fe.
St. John's is an ideal place for homeschooled students, says Ben Baum, director of admissions in Annapolis.
"St. John's is a great fit for homeschooled students because we share much in common," Baum says. "Homeschoolers have taken a different high school path than most. Meanwhile, no college has a curriculum like the great books program at St. John's. We aren't afraid to break the mold in higher education."
Homeschooled students say they decided to attend St. John's for a variety of reasons.
The great books curriculum. In-depth discussions. Primary sources. No tests. The desire to become lifelong learners.
"The greatest gift homeschooling gave me was an organic unity between living and studying," says Natalie Walker (A21). "They were never separated. Education was never a series of boxes to check before moving on to life. St. John's offers the same gift, so I'm very at home here."
Homeschooled students often demonstrate a sense of independence, Baum and Shaffer say. Many guided their own learning in high school, studying topics that interested them.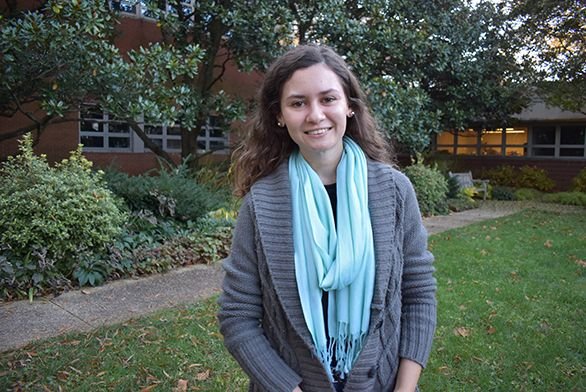 "Like many homeschooled students, Johnnies don't want to passively absorb information; they take ownership of their education," Baum says. "And the transition from homeschooling to St. John's is eased by our small classes, personal interactions with faculty, and tight-knit community."
Those factors helped ease the transition for Jack Mooradian (A18), who plays in the college jazz band.
"I was a pretty shy kid, but I really opened up here," Mooradian says. "I think being a small school helped. This is a good place to be in a community. I got to know everybody quickly. I felt comfortable. I didn't feel overwhelmed or lost."
The college's homeschooled students hail from all over the country and come from a variety of backgrounds.
While some students' parents were heavily involved in day-to-day learning, with schedules that resembled a traditional school day, other students worked more independently. Some students took online courses, classes with others at co-ops, or split their time between homeschooling and traditional schooling.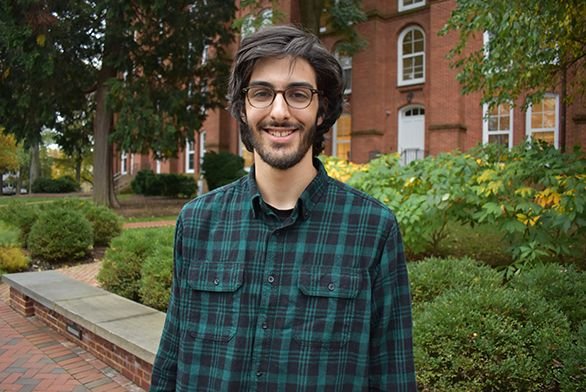 "It looks very different for different people," Walker says.
Completion of homeschooling looks different for many students, too. Requirements vary by state.
"Homeschooling lacks the rigid structure and pacing of traditional schooling, and allows you to adapt quicker to St. John's unique learning environment," says Julian Zeidler, (A20).
That learning environment has had an effect on Thomas Wise (SF18). It helped him better appreciate ideas from people with different perspectives.
"People here are a lot more willing to consider something for the sake of being able to work through the argument fully, even if they know full well and everyone else knows full well that they don't actually believe that," Wise says. "Even if the idea is, in fact, fully without merit, you can, by working on it properly, get something valuable out of understanding it. Having a lot of people and a lot of perspectives does help quite a lot."
For Noah Leal (SF18), the transition to St. John's provided more accountability. When he was homeschooled, he didn't have to study certain things if he didn't want to—a practice he calls "dangerous."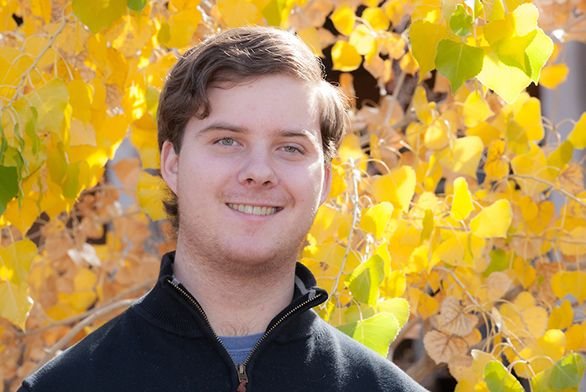 "So that is a big deal being here, actually having to be accountable to your peers and class, because you are going to be letting down other people in the class if you are not understanding what's going on in the conversation," Leal says.
To enroll at St. John's, the Office of Admissions requires test scores for homeschoolers, letters of recommendation, essays and transcripts, among other information.
Students with questions about admission requirements can visit the Admissions web pages or contact the office directly.
"We treat anybody who applies the same, but I think our process is so hands-on and so individualized, that it really appeals to homeschoolers," Shaffer says.
Writer Eve Tolpa contributed to this story.