The Spirit of Internationalism
February 26, 2018 | By Avinash Kumar (SF21)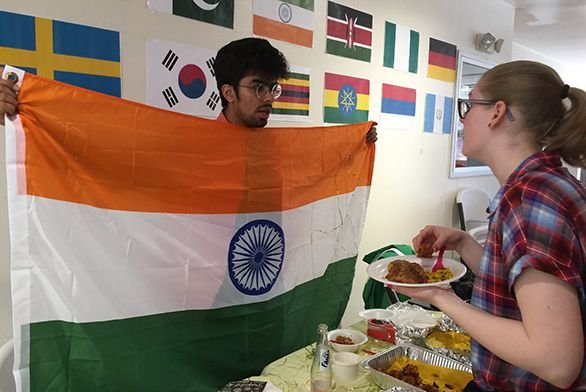 Spicy flavors, catchy beats, and colorful dresses galore lit up an already sunny afternoon recently on the St. John's College campus in Santa Fe.
It was the much-anticipated International Students Day celebration, organized for the second year in a row by the college's International Students Association.
The event featured stations representing 33 different countries. Each station had traditional food, ethnic dresses, and most importantly, a story to share.
International students comprise a large portion of the student body at St. John's. The Santa Fe campus has 92 international students from 30 countries, while the Annapolis campus has 103 international students from 27 countries.
At International Students Day, Johnnies had the opportunity to talk about their unique journeys from high school to the St. John's Program, all while munching on aloo tikkis—an Indian snack consisting of boiled potatoes, onions and curry spices—and a rice dish called pilau. Reyna Perez Gonzalez (SF21) and Susmi Sharma (SF21) danced to a Bollywood song, and Sandra Boggie (SF21) quizzed the students on international affairs in a "pub trivia" setting.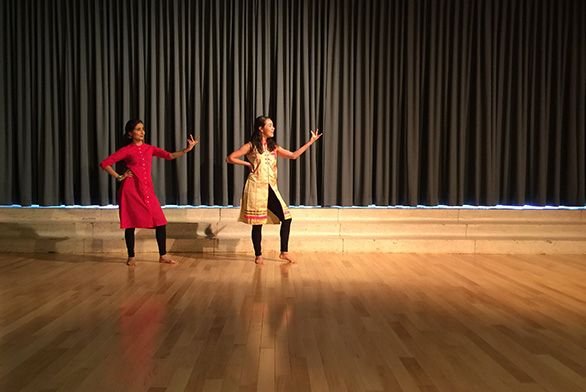 "The International Students Day, I find, is really good for the domestic students, especially to learn about the international students' cultures, because we make ourselves so Western when we come here that sometimes it's easy to forget that we're not American, and that we actually come from (elsewhere)," says Emma Seba (SF20), the secretary of the International Students Association. Seba is originally from Kenya.
Students were not the only group on campus who took part in this celebration of multiculturalism. Claudia Hauer, a tutor, attended the event with her family.
"My son really enjoyed the Guatemalan food," Hauer says. "I think he voted for that for first place (in the food competition). We think this is fantastic, because our international students mean the world to us in the classroom, and they add so much to the community. They're such serious students and they have so much cultural knowledge that we don't even ask them to share, so this has just been a terrific event."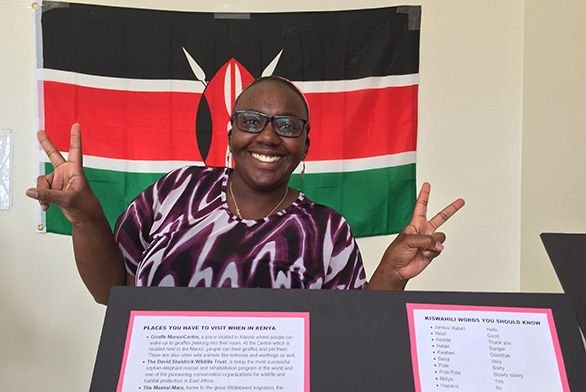 The 2017 edition of the event did not feature the same turnout as this year's because of a snowstorm. Seba, along with the organizers, found it easier to organize this year because of experience from 2017.
Hewan Adamasu (SF20) believes International Students Day should continue as a tradition.
"This was a great opportunity for me to get to know people better, and their culture better, and it even makes you a better friend," Adamasu says. "It gets you really close to everyone. I think this is a trend that should definitely, definitely go on."