St. John's Psychiatrist named Best of 2020 by Capital Readers
June 9, 2020 | By Les Poling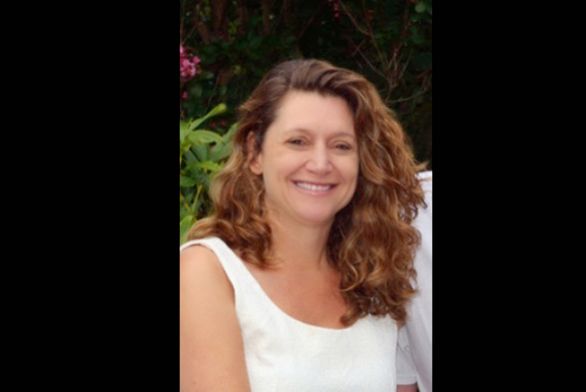 Each year, The Capital hosts an annual Readers Choice Awards contest: a chance for Annapolis residents to vote on their favorite restaurants, businesses, doctors, and more. For many, it's an opportunity to demonstrate gratitude and shine a spotlight on community members who may otherwise fly under the radar. That element of appreciation is what makes the Best Psychiatrist Readers Choice Award so significant for its 2020 recipient, Dr. Gillian Schweitzer—a member of the Harrison Health Center staff at St. John's College.
"I was humbled and honored to win the award," she says. "As the voters are likely my patients, this award is particularly meaningful. I became a psychiatrist to help people in a kind and understanding manner, and I hope that winning this award is evidence that I have achieved that goal."
Students at St. John's have been working with Dr. Schweitzer for the last three years, but her own journey in psychiatry spans decades. She grew up in Greenwich Village, New York City before graduating with honors from Tufts University, earning her medical degree with special distinction from the Albert Einstein College of Medicine, and completing her psychiatric residency training at New York University. During that time, she says, "I rotated at the NYU student health service, which is when my love of student health began."
After finishing her residency, she worked at Columbia University, Cleveland State University, and John Carroll University. She then went abroad, volunteering at a school for refugees in Cairo, Egypt before moving to New Delhi, India, where she treated students, teachers, and their families at a private practice located within the local American Embassy School. Eventually, she made her way back to the U.S., ending up one mile from St. John's. In the years since, she's cofounded a group called Greater Annapolis Mental Health—a network of almost 100 local practitioners that hosts gatherings, shares resources, and fosters cohesion and collaboration within the professional community. She also created "Annapolis Cares," a consortium of more than 30 therapists in Annapolis who provided pro bono services to those affected by the Capital Gazette shooting.
And, of course, she began working at St. John's. Schweitzer was initially one of several consulting psychiatrists at the college—after two years, she transitioned to a staff position and now works as the college's primary psychiatrist.
There's a clear pattern in Schweitzer's career: regardless of where she is in the world, she consistently gravitates towards working with young people. "I've always enjoyed working with people in their teens and 20s," she remarks. "I think it's a really interesting and important time in life. I particularly like working with college students, because very often I am the first psychiatrist that they'll meet—I want to ensure that their experience is a good one."
"Even in today's world, many people continue to have hesitation or resistance to obtaining mental health services," she adds. "I hope to provide my patients with a safe environment which proves to be helpful."
At the Harrison Health Center, Schweitzer has found both the general characteristics that she loves about working with college students and the distinct qualities that define St. John's—a place where students passionately discuss seminar readings long after class has ended. "The students at St. John's are a unique group of young adults who have a true love of learning," she says.
That uniqueness extends beyond the student population. "I've enjoyed all the colleges where I have worked, but what stands out the most at St. John's is the cohesive collaboration amongst the health providers," she explains. "The staff at the health center is particularly dedicated to their work and to the wellbeing of the students."
Of course, due to the coronavirus pandemic, she hasn't been able to collaborate with her colleagues in-person since March, much less meet with students—a painful irony, given the enormous anxiety, stress, and fear that have accompanied the spread of COVID-19. "There's a lot of advice out there on how to handle this time," Schweitzer says. Much of it is basic guidance that many have likely heard, but she considers it worth reiterating.
"Try to maintain a healthy lifestyle as much as possible, including sleep, proper diet, and continued social contact with loved ones via text, phone, and video," she says. "I suggest limiting unnecessary stress by minimizing the time you spend watching the news or media coverage if it's activating you. Don't drink, smoke or use drugs to handle your worry. Be sure to have a plan for where to go for physical or mental health needs as they might arise."
Schweitzer encourages anyone struggling with the overwhelming nature of the pandemic to turn to coping strategies that worked in the past; she also emphasizes the importance of reaching out for help if you need it, be it from a loved one or a professional (or both). More than anything, she stresses, there's nothing wrong with feeling overwhelmed by a global health crisis.
"It's normal to feel a myriad of emotions during this time," Schweitzer says. "If you haven't used this 'free time' to learn a new skill, remember that this is you taking care of yourself during a pandemic. Be kind, gentle, and understanding with yourself. Talk to yourself as you would to a close friend."
It's hard right now to envision a return to ordinary life. But we know that eventually students and tutors will once again gather around the seminar table as an in-person community of learning. And when that day arrives, Schweitzer will be right there with them, ready to help.