ANNAPOLIS—When campus is quiet on Saturday morning, Scott Chevaillier (SF17) can be found with a cup of coffee in one hand and his seminar reading in another.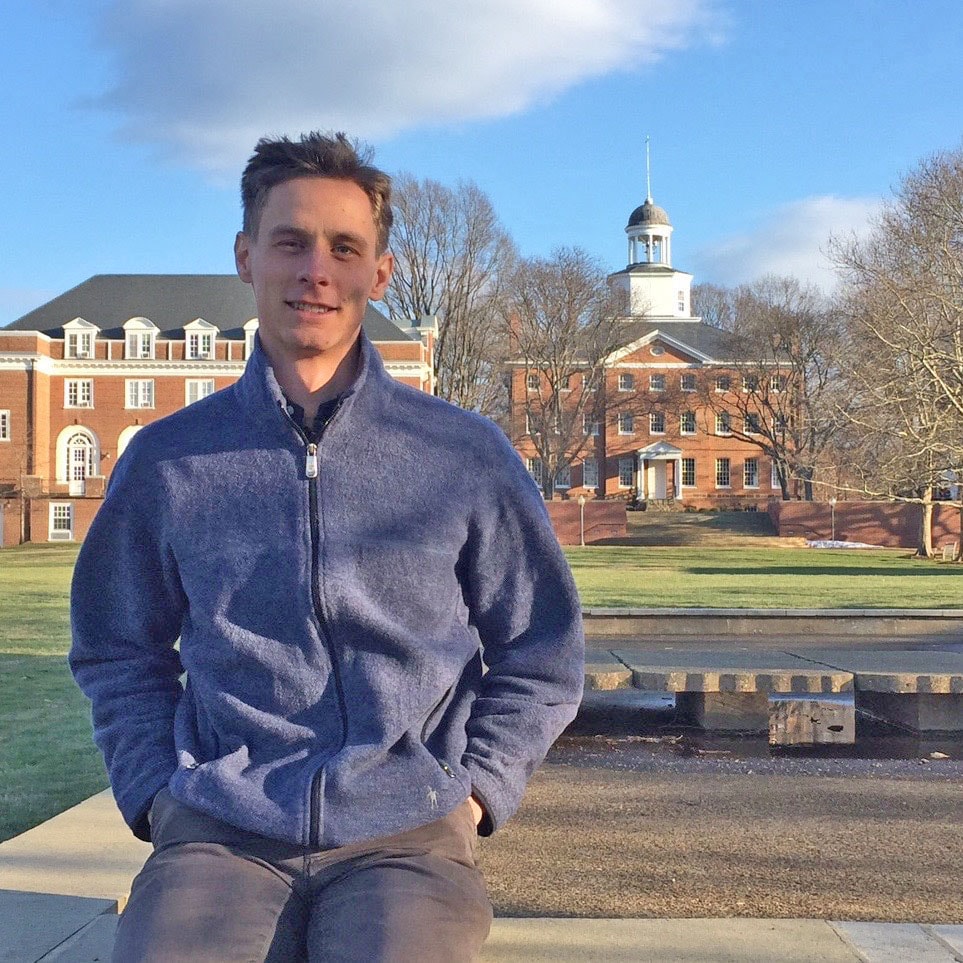 "I could add lots of 'ands', [but] I like doing the readings for seminar," he said, when asked about his favorite part of being a student at St. John's College. "Couldn't ask for a better curriculum [and] choice of books."
It was the books that brought Chevaillier to St. John's, first to its campus in Santa Fe, New Mexico, and now as a junior transfer to Annapolis, Maryland.
"I loved books. I always read them in my free time. At lunch while I was working I'd always be reading. I realized that if I wanted to take it to the next level, I needed to go to school and be with other people."
As an avid reader, he was most surprised at how he took to math during his first semester. "Having to do the Euclid demonstrations, having to exercise my memory and make rigorous proofs was something I had never done," he said.
"I felt the most changed [with regards to my character] by that aspect of the Program. And I really didn't come here for math."
Chevaillier says that the reasoning and rigor in mathematics has helped him become a better communicator.
"I realized I couldn't be vague. It gave me hope that I could demonstrate things to people, or if I had an idea I could break it down and put it back together for someone else so they could come to an understanding about something."
These skills will be put to good use after Chevaillier graduates. He plans to go to law school or find a way to advocate for the liberal arts in high schools.
"Career Services have been helpful in alleviating my anxiety around what to do next, because you see alumni who have done things with their degree," he said.
In the meantime, Chevaillier was involved in chorus and various study groups in Santa Fe. In Annapolis, he has made his impact felt in campus intramurals. He won the Most Valuable Player award in Frisbee and anchors the Greenwave defense on the soccer field.
"I like the camaraderie. I like high fives."
—Brady Lee (AGI14)