Student Spends Summer Exploring the Skies through Hodson Internship
December 19, 2019 | By Eve Tolpa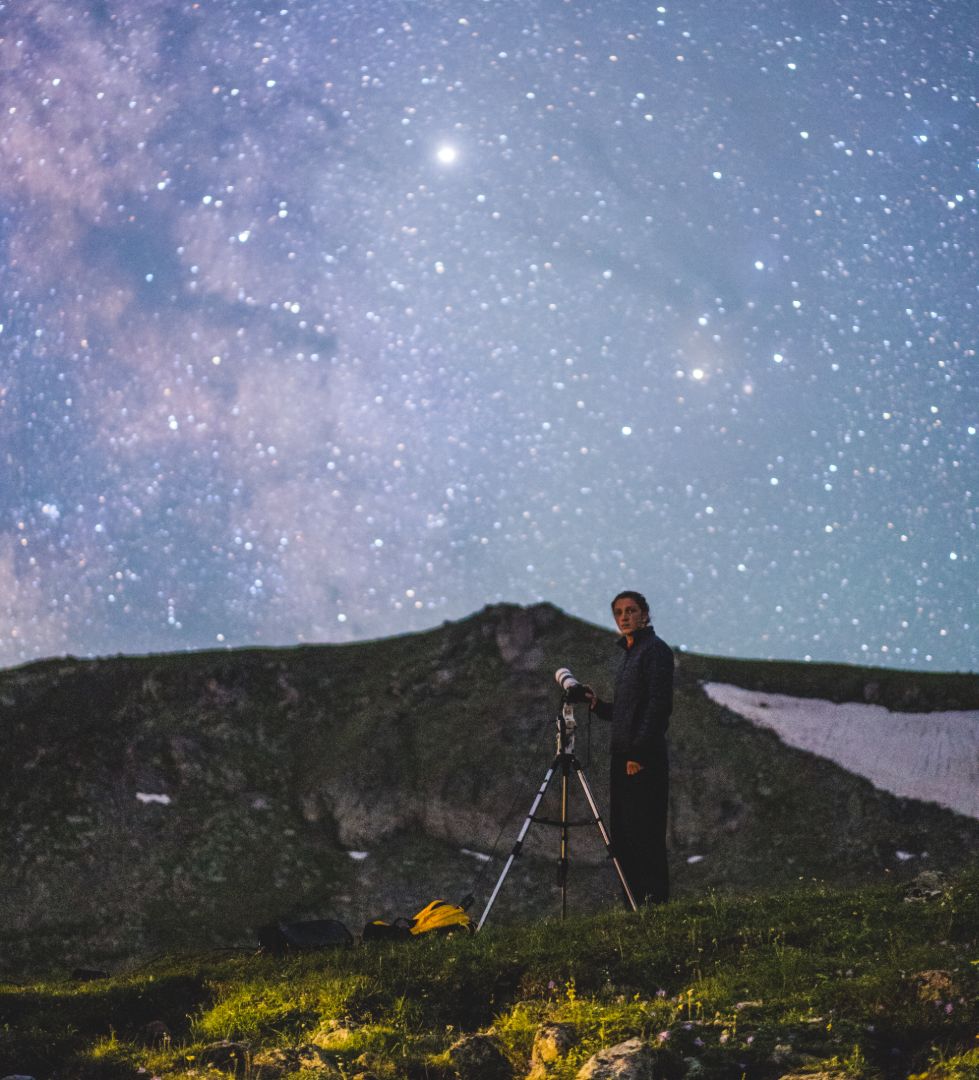 Tbel Abuseridze (A20) describes his summer as "stunning."
A Hodson internship allowed him to explore astrophotography at Geo-Astro in Tbilisi, Georgia. There, he says, he captured nighttime images of the Milky Way, Andromeda, and Whirlpool galaxies, learning how to operate and maintain the relevant photographic equipment and post-processing software.
The Hodson Trust Internship Program provides undergraduate Johnnies with the opportunity to gain professional experience and work directly with mentors in their fields. For Abuseridze, that meant accessing Georgia's most brilliant skyscapes and getting as far away as possible from urban light pollution. "This was the best part of my internship," he says. "I didn't have to sit around in an office. Instead, I hiked in the mountains of Caucasus and camped there to take pictures."
On more than one occasion, he found himself making connections between his focus at Geo-Astro and his liberal arts education. "The work we do at [St. John's]—asking important questions—was the key to learning more about photography, astronomy, and astrophotography," Abuseridze says.
Similarly, when he joined his Geo-Astro coworkers in making public presentations at schools, "explaining the technical aspects of how we capture dark skies," he says, "I also incorporated the astronomy tutorial knowledge that I received."
Abuseridze has always been passionate about storytelling, and while in recent years he has channeled that passion into both writing and photography, lately he's been leaning more towards the latter. His Hodson internship helped him crystalize his love for telling stories with pictures.
"There are many things in this world that have marvelous stories to tell, and one of them is what we see in the sky when it's dark at night," he says. "Being at Geo-Astro strengthened my desire to continue my career toward becoming a photographer."