Swashbuckling Tales of Pirate Women
April 25, 2017 | By Tim Pratt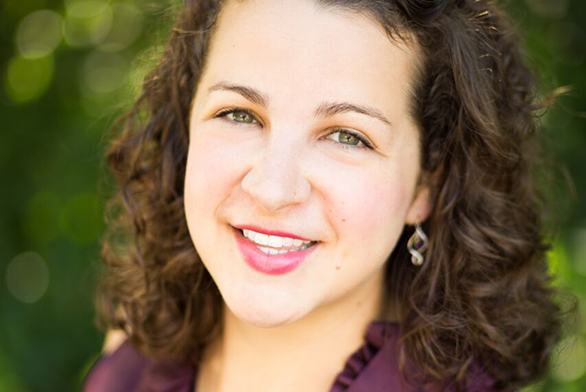 If you wanted to find Laura Sook Duncombe during her freshman year at St. John's College, all you had to do was listen for the typewriter.
Duncombe says she was always writing as a student on the college's Santa Fe campus, and could often be found "banging" away on her typewriter at all hours of the night.
"I was always working on something," she says.
That love of the written word has helped Duncombe (SF08) become a critically-acclaimed author.
The Texas native recently wrote a book on the history of the world's female buccaneers called Pirate Women: The Princesses, Prostitutes and Privateers Who Ruled the Seven Seas.
Published by Chicago Review Press on April 1, the book has been featured in Smithsonian Magazine, on NPR, and was Cosmopolitan.com's No. 1 read of 2017. It also is listed among the best-sellers in three categories on Amazon.com.
Duncombe, who is married and has a 1-year-old son, is now on a national tour to promote her book.
"It's surreal and incredible," she says. "Every time they announce me at a book event I wait for someone to pinch me. It's amazing. It's a dream I never want to wake up from."
Duncombe traces her love of books back to when she was 3 years old. Then, in second grade, she read a young person's guide to The Odyssey and fell in love with the Greeks.
Duncombe's introduction to St. John's and the college's great books program came during a sleepover in the sixth grade. She was eating breakfast when her friend's mother put a St. John's brochure next to her cereal bowl.
"She said, 'Laura, I found your college,'" Duncombe recalls.
Several years later, Duncombe visited the Santa Fe campus and made her college choice. She enrolled in 2004.
Like most Johnnies, Duncombe's time at St. John's was a busy mix of reading, writing and extracurricular activities. She says she "lived and breathed" the productions in which she was involved with the Chrysostomos theater group. She was president of the group for one year.
Duncombe also participated in student government, did community service activities, sang in the chorus and wrote for the college newspaper, The Moon. While at the newspaper, she and friend Dauren Velez (SF08) wrote an advice column called "Ask Connie and Carla"—a reference to two characters in a 2004 comedy featuring Nia Vardalos, Toni Collette and David Duchovny.
"I think the tutors liked it more than our fellow students," she says with a laugh.
Her friends and classmates ended up giving some of the best critiques of her writing, she says. She stays in touch with them to this day.
"So many people who go to St. John's are writers," she says. "To be in that environment, where people are writing and bouncing ideas off each other, I think that fostered my interest in writing."
Yet, Duncombe didn't immediately pursue a writing career after she graduated. She went to Georgetown Law School in Washington, DC, and began practicing law. She was a public defender in the juvenile division in Boston and worked with the New England Innocence Project.
Duncombe also got married and moved with her husband to Washington, DC. It was then, while she was waiting to transfer her law license, when Duncombe decided to return to writing.
"I said, 'I've always wanted to be a writer. I have a year and three months until I turn 30. I can't work. I can barista … or I can write something,'" she says.
Duncombe began writing a young adult fiction novel, but also sought out freelancing opportunities and started writing for a number of websites, including jezebel.com. Studying female pirates was a hobby of Duncombe's, and her columns on them quickly gained the attention of an agent, who proposed she write a book. She signed with the agent a short time later.
Over the following months, Duncombe spent countless hours conducting research in the Library of Congress.
"Pirates are, by nature, not very orderly," she says. "They're not law-abiding citizens, so they didn't file paperwork, they didn't file taxes."
It was often difficult to track down information on the pirates she was researching. Many pirate tales throughout history have been sensationalized, she says, as stories have been passed down from generation to generation.
Duncombe tracked down historians who have passed down those stories, contacted museums around the world and read literature that featured the female buccaneers she was writing about. She even found court transcripts from cases in which pirates were being tried for their crimes.
One of the biggest misconceptions about pirates, she says, is that they buried their treasure.
"They spent it; they didn't bury it," she says. "The real treasure hunt that comes from pirates is trying to track them down."
Duncombe says she tries to be transparent in her book about the lack of concrete information available on many of the pirates she features.
"The theme of this book is to look at these women whose history has been lost for so long," she says.
Although Duncombe's book has received critical acclaim, she would still like to return to a career in law. For now, however, she is content to write and take care of her son.
"I can write while being a stay-at-home mom at the same time," she says. "I can't explain how fabulous it is to watch my son grow up, and do something I love at the same time."