Tianlu Jia Redmon (AGI13) Explores the World in English and Chinese
March 29, 2021 | By Les Poling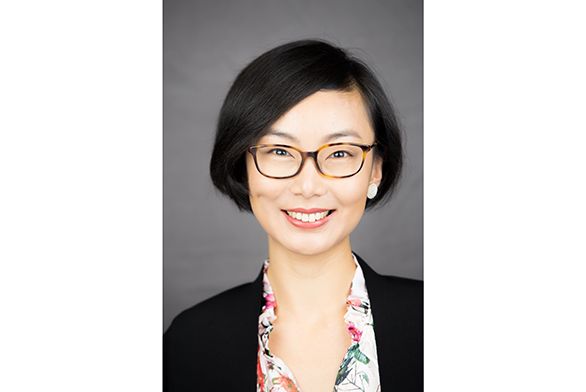 Growing up in mainland China, Tianlu Jia Redmon (AGI13) prided herself on her ability to speak, read, and learn English. "I had always been a top student of English since I was six or seven years old," she recalls. "I knew English grammar by heart and was fearless whenever I spoke."
She also loved small, discussion-based classes and cultivated a fascination with Western culture. In other words, when she first arrived at the Annapolis Graduate Institute, she thought she was more than prepared for the St. John's reading list. But it took some time to adjust. "I felt like a fish out of water at first," Redmon says. "It was very challenging for me to read long, complex texts in English and to discuss them with a room full of native speakers."
Eventually, though, she found her footing. And in the years since she graduated with her Master of Arts in Liberal Arts degree, she's built upon some of the skills she developed at St. John's as president of Tianlu Chinese Language and Culture LLC—an interpretation, translation, and cultural and language consulting company she created to serve clients ranging from federal courts and hospitals to government officials and television channels.
Redmon first discovered St. John's through a visiting American professor while attending college in China. She was immediately intrigued but found it difficult to gather more information in Chinese—until she stumbled across a series of blog posts written by an undergraduate Chinese Johnnie in Santa Fe. "I was struck by how different it was from any graduate school I knew in China (and a few in the U.S.): liberal arts studies, seminar-style classes, and an extremely low student-teacher ratio," she remembers. "I knew St. John's was it when I saw the banner on the front page of the website: 'The following teachers will return to St John's next year…'"
In 2011 she arrived in Annapolis, wide-eyed and ready to take on the Program. Despite the initial difficulties—compounded by changes in her personal life—Redmon began to thrive in her second year, particularly during math and science courses. "I flourished in the math tutorial," she says. "I was able to rebuild my confidence and grew more and more comfortable speaking up in class." She began to cherish texts like the Metamorphosis of Plants, a work she calls "observational, poetic, and philosophical—much like what I understand the St. John's spirit to be." She even met her future husband, a fellow Johnnie, during her time in Annapolis. "Falling in love with him while translating the Odyssey was obviously another cherished memory at St. John's," she notes.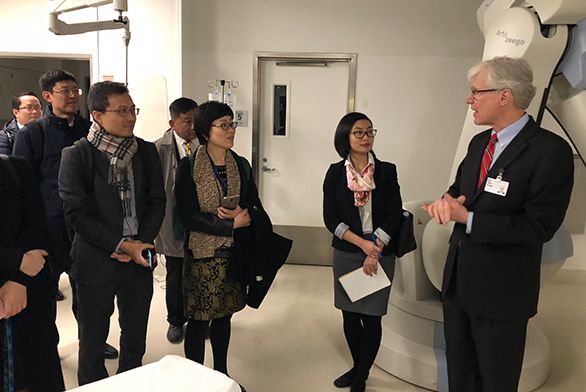 After graduating in 2013, Redmon moved to North Carolina and—after originally dipping her toe in translation to stay connected to her homeland—founded Tianlu Chinese. In addition to her role as president, she serves as the company's chief linguist and the leader of a small team of expert translators. On the one hand, she works as a Chinese language expert with clients including the NBC Golf Channel, Dulles International Airport, and law firms across the country: translating legal and business documents, interpreting court proceedings, and much more. (As Texas' only Chinese linguist qualified by the U.S. federal courts and certified by the American Translators Association, she's in high demand.) On the other hand, she manages contractors and clients and ensures her business is running smoothly. The variety, she says, is the best part.
"I enjoy the opportunity to speak, write, teach, and reflect on my native language and culture. I also get to tap into a variety of subject matters (healthcare, golf, oil and gas, government, law, etc.) through my work."
"In particular," she adds, "being a legal interpreter allows me to peek into the lives of many other Chinese immigrants while assisting them in accessing the justice system."
The job often throws Redmon into immersive, high-pressure scenarios. For example, she was once dispatched to interpret for a group of senior Chinese engineers visiting Halliburton, an oilfield service company. "I knew barely anything about fracking and learned everything I could in two days," she explains. "I continued to learn on the job during the day, found out where the gaps were in my knowledge base, did more reading and research at night, and went back a better interpreter the next day."
Such experiences are par for the course, especially in a job that has the potential to move from an Oklahoma courtroom to Johns Hopkins Hospital or the International Food Information Council in the span of weeks. It can be wildly intense. But it's during such moments that Redmon's education proves most valuable—and rewarding.
"I would say to anyone who wants to be a conference-level interpreter that language skills get one in the door—but intellectual fearlessness and curiosity will make one excel at the job," she declares.