Alum Takes Road Trip to Self-Discovery
June 20, 2018 | By Tim Pratt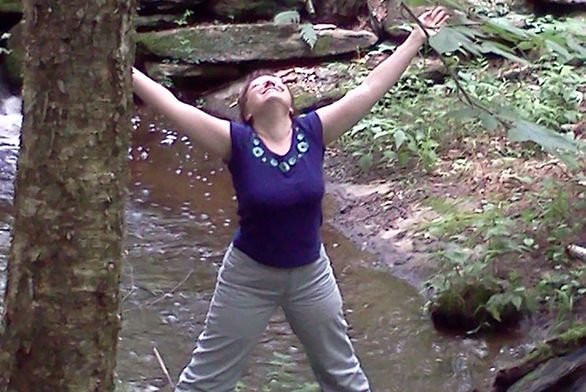 Martha Heather Cook (SF06) finds peace in the prairie.
Somewhere near the Kansas-Nebraska border, tall grasses and wildflowers sway gently in the breeze.
For Cook, this stretch of unfarmed prairie land is one of the reasons she's out on the road today.
"It doesn't have to be in a travel brochure to be beautiful," she says. "There is beautiful land all over this country."
Cook is in the middle of a 90,000-mile journey around the United States. The trip, which began in the summer of 2017, is as much about self-discovery as it is about visiting new places, Cook says.
The former teacher was diagnosed with autism in January 2017. The diagnosis prompted her to drop everything and take off on a trip where she could reflect on life, pursue her passions, reconnect with nature and live virtuously.
Cook is now more than 14,000 miles into her journey. She has traveled through 19 states, seen beautiful sights and engaged in deep personal explorations—all in a white Ford cargo van she converted into a home on wheels. She named the van "Serenity."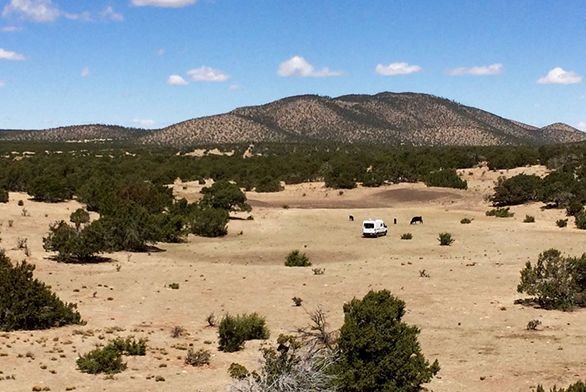 "Part of what this journey is about is learning why I do the things I do, not just because I'm autistic, but as a person," she says.
Like a Rolling Stone
Cook has enjoyed traveling since she was a child. She was an avid reader, too. At school, she spent more time in the library than anywhere else, she says. Her interest in books ultimately led her to St. John's.
"I've always been interested in the broad questions," she says. "St. John's helped me refine how to think about them more precisely, more accurately, and how to engage with the deep issues—and really look at the things that matter most."
After graduation, Cook stayed in Santa Fe. She worked in sales, then child care, before ultimately becoming a high school teacher. When Cook was diagnosed with autism in 2017, it explained a lot, she says.
As a teacher, she needed to be highly social, with students coming in and out of her classroom all day. She also had to deal with parents, coworkers, paperwork and bureaucracy.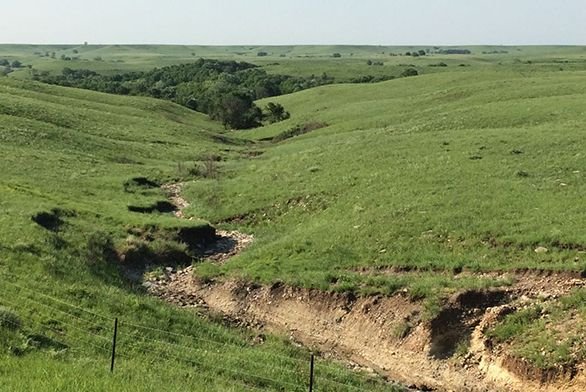 "It was just too much for me to sustain, and (the diagnosis) explained why that was the case," she says. "A lot of the guilt I had been experiencing before, like 'Why can't I do this?' I realized, 'Oh, it's because my brain is wired differently and makes me better at some things but other things are more difficult.'"
Cook saw the diagnosis as a chance to start over and explore the "real" her. She enjoys creating art, is socially conscious and loves the outdoors. She loves traveling, too.
Then the idea for the trip was born.
Life on the Road
Cook says she "purged" most of her possessions as she prepared for her journey. She also bought a 2016 Ford Transit van. It had about 31,000 miles on it and was in good condition.
Cook spent six months converting the van into her new home, with a bed, refrigerator, pantry, shelves and other amenities. She rented out her house in Santa Fe and hit the road more than a year ago.
So far, Cook has traveled as far east as Connecticut and as far south as Louisiana. The trip has been full of self-reflection and exploration. She "made friends" with a herd of cattle while she camped in New Mexico, spent a day watching wild turkeys in a Pennsylvania forest, and escaped a severe thunderstorm in the middle of the night in Kansas. She has visited friends and family along the way, too.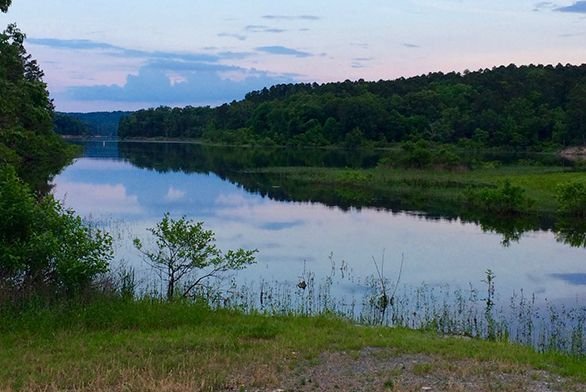 Figuring out day-to-day life in the van was a challenge, she says. She made an effort to go "low tech," and learned to cook using a solar oven. She also has developed an affinity for raw food, and likes to try new recipes.
While Cook initially thought the journey would take two or three years, she now estimates it could be as many as five years. She has been living frugally, getting day jobs here and there, and relying on savings.
Cook doesn't see herself living on the road forever. She would like to settle down one day in a small house somewhere, with a job she enjoys.
"I'm really not interested in having a career for the sake of having a career," she says. "I want it to be something I love doing."