Alumni Voices: An Unexpected Essay
February 19, 2019 | By Erin Milnes (A88)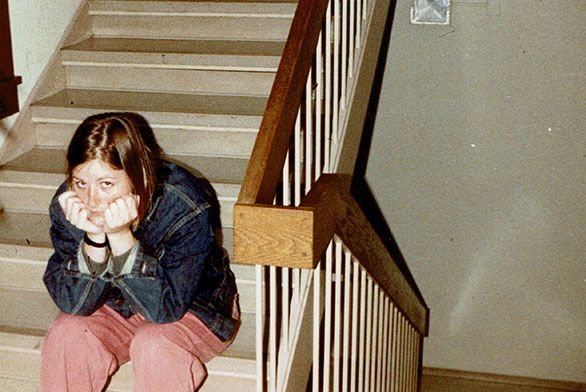 Like most worthwhile experiences, the writing of my senior essay didn't go as planned. I spent the first week attempting to finish a precept paper for Mrs. Berns on The Prince of Homburg. After stealing a few more days trying to organize my thoughts on Kleist's references to Hamlet, essay panic set in, and I set that prince aside. My approved topic was Phaedrus, Platonic myths, and the necessity of narrative—story's ability to take us where exposition cannot.
But as I explored this rich idea, I kept being drawn back to Hamlet. The language and images wouldn't let go. It should have been no surprise: My previous three essays had been on drama (sophomore year on four of the history plays), and I had attended a Shakespeare summer intensive after freshman year. The reality was Will's words sang in my head; Plato, not so much. The Bard had me. I surrendered and let myself float downstream with Ophelia.
My advisor was concerned—I only had two weeks left—but approved the change. Now, the thoughts and words flowed, made sense, and I could start my work in earnest. But I rarely worked in my little basement apartment on Hanover.
From early morning soloing in the library's subterranean cubicles to afternoon group writing at the round table in the rare books room to the wee hours alone at a big table in third-floor McDowell, the public-private camaraderie of essay writing, the struggle together-alone, was writ large over the entire campus. For those January weeks, campus is essay writing, and I needed to breathe it.
The productivity of the group work sessions really surprised me. I learned that though I'll always require quiet for study, a coterie of colleagues engaged in a like endeavor energizes and supports me to stretch further.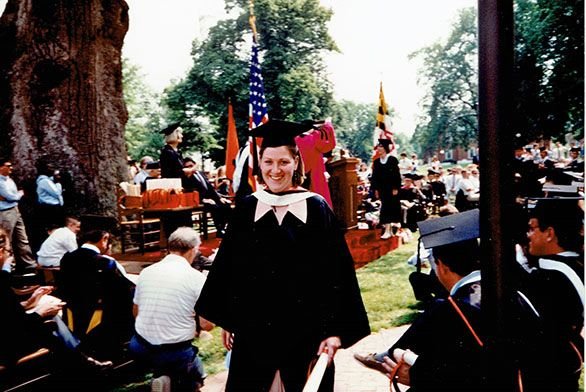 My classmates' subjects were night and day from mine: Kant, Freud, Ellison's Invisible Man. Though we didn't discuss our essay ideas at length in those golden-lit afternoons, working side-by-side cross-pollinated, pushed, challenged—perhaps by sheer osmosis. Every so often (but never too often), someone would look up, ask a question, probe a new idea. And sometimes we'd just gripe, gossip, or share some of that peculiarly Johnnie-ish humor.
At 30 pages, my essay was not the tome of some of my peers, but it said what I needed to say.
Would another week of work have changed it? I'll never know, but I was happy with it. And apparently, so was the committee. I was honored with the prize that year. But more importantly, when I rang the bell that night of liberation, I did so with a light heart, celebrating our shared trial and achievement without regret.
Have a story to tell? Submit a story idea.