May 8, 2017 | By Tim Pratt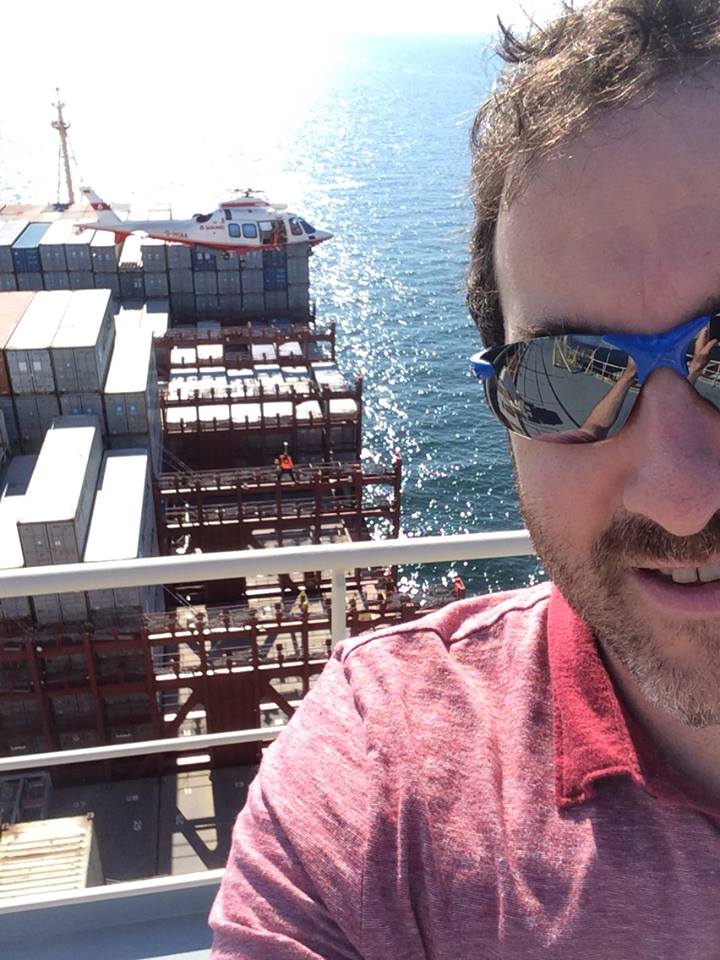 In Poland, journalist Danny Hakim followed so-called "rathole" miners into homemade mine shafts.
In Ukraine, the St. John's College graduate covered the devastating economic effects of war.
In Greece, Hakim (A93) wrote about the growing number of illegal nurses—people who offer healthcare services with little or no training.
The Pulitzer Prize-winning reporter, who works in the London bureau of the New York Times, is now preparing to return to the United States.
Hakim says he will move to New York in July and focus his reporting on the administration of President Donald Trump.
It's part of a journey that has taken Hakim from his early days in Virginia, where he says he was a bored high school student, to cities throughout the United States and Europe as an investigative reporter.
Early Years
Growing up in Virginia Beach, Hakim says he was exposed to a traditional approach to education, in which "people talked to you and you just sat there." He often was disinterested, he says, and his grades were less than stellar.
His mother, a longtime writer, told him about St. John's, with its discussion-based learning approach and study of the great books. When Hakim visited the college, he decided it was the right school for him.
"The whole seminar approach was such a different approach than I ever had before," he says.
When Hakim began attending St. John's in 1989, it was "eye-opening," he says. He became interested in learning and engaging in conversation.
"People wanted to hear what you had to say," he says. "You were challenged to talk and participate."
Although Hakim's mother was a journalist and he had an interest in the profession, Hakim didn't write for the student newspaper at St. John's. Instead, his interests were in music and the arts. He wanted to become a painter.
After graduating from St. John's in 1993, Hakim went briefly to art school and got a job as a clerk at the Washington Post.
"Then I started writing," he says.
His plans to become a painter got put on hold.
After two years at the Post, Hakim got a job at a newspaper in South Carolina, where he covered the police beat. Then it was on to a job at a financial website called Smart Money. The New York Times hired him from there in 2000.
At the Times, he has worked as chief of the paper's Detroit and Albany bureaus, covering everything from the automobile industry to politics. Then he worked as a European economics correspondent before switching roles to investigative reporter in the Times' London bureau.
Hakim has won a number of awards in recent years and investigated stories all over the world. Aside from the stories in Poland, Greece and Ukraine, he wrote about the United States Chamber of Commerce and its overseas lobbying to block anti-smoking laws around the world; about Hungarian fruit-flavored moonshine; and about Sweden's favorite caviar.
In 2009, he was one of the lead reporters on a team that won the Pulitzer Prize for Breaking News following its coverage of the scandal that resulted in the resignation of then-New York Gov. Eliot Spitzer. He also was a Pulitzer finalist in 2012, along with fellow journalist Russ Buettner, for a series on abuse, neglect and corruption in the care of developmentally disabled people in New York.
"The chance to uncover things people don't know, or to find out things that can make a difference in some way is rewarding work," he says.
While he spends his free time with his family, playing tennis and reading, he stays busy with his job. He says he enjoys the work. He gets to travel, engage with members of the public and write on a variety of subjects. He also has picked up skills along the way, including computer assisted reporting, using databases and other programs to compile information and report stories.
Yet, he says the critical thinking skills he acquired at St. John's have been some of the most helpful in his career.
"I think that really changed the way I looked at the world and thought about things in general," he says. "For a reporter, that's a really important skill to have."