"An Exceptional Chronicle": Johnnie Explores Russian Social History in New Book
June 6, 2022 | By Frank O'Mahony
Kazakhstan is not only the world's largest landlocked country, it's also home to far-flung Johnnie Daniel Scarborough (SF01). Scarborough is an assistant professor of Russian history and religion at Nazarbayev University in the former Soviet state's capital, Nur-Sultan (previously known as Astana), and he has just published a new book, Russia's Social Gospel: The Orthodox Pastoral Movement in Famine, War, and Revolution.
The book explores the role of Orthodox priests up to and beyond the Bolshevik Revolution in 1917. Faced with famine and revolutions in their rural communities, priests led a very different life from the imperial patriarchs in Moscow. Living within peasant communities and relying on their parishioners to support them, the clergy created networks and mutual aid societies to care for workers and returning soldiers. These networks formed the basis for political mobilization, ultimately expelling the bishops around the same time as the czar fell. The patriarch installed in 1917, Tikhon, was himself the son of a rural priest.
Russia's Social Gospel was based on Scarborough's Georgetown University doctoral thesis, "The White Priest at Work: Orthodox Pastoral Activism and the Public Sphere in Late Imperial Russia." Publisher's Weekly called the book's scholarship detailed, its prose lucid, and the overall text "an exceptional chronicle.'
**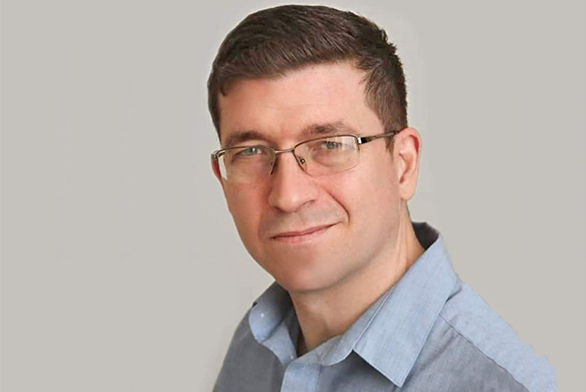 How does a Johnnie become a history professor in Kazakhstan? Chekhov deserves part of the credit—his remarkable short stories were a gateway to Russian literature for Scarborough when he was a high school student. St. John's then broadened his focus, introducing him to Dostoevsky's Notes from the Underground and The Brothers Karamazov, as well as Tolstoy's War and Peace.
"That literature really moved me," notes Scarborough. "So I was very excited by the idea of going to the country where it was written. Russia has been such a big part of my life for so many years now that it is hard to remember what I imagined it to be like before going there, but my image was definitely shaped by those books." In 2001 Scarborough finally went to Russia, teaching English with the Peace Corps in Tver (formerly Kalinin), which sits at the confluence of the Volga and Tvertsa rivers. His stint lasted until 2003, when he was among the last Corps members to leave the country. "While we had intense support from the Russian people we worked with around the time of 9/11, by 2003 the government accused us of spying, so we were force to leave," he says.
While in Tver, Scarborough met his now-wife, Olesya, who was an English teacher at Tver State University. The couple later moved to Ohio, where he taught Russian religious history and global Christianity at Miami University as a Havighurst Postdoctoral Fellow. Scarborough returned to Russia in 2007 on a Fulbright scholarship to carry out archival research in Tver and Moscow, and in 2015 he took up his current position in Kazakhstan.
At Nazarbayev University, Scarborough leads several classes on the history of the Russian Empire and the history of Christianity, an interesting topic in a majority-Muslim country that is home to 100-plus ethnic groups and more than 40 faiths. Kazakhstan was the last of the Soviet republics to declare independence. Even after the collapse of the USSR, history was often taught in Kazakhstani schools under strong ideological influence. Unsurprisingly, the subject was not popular. Scarborough, by contrast, works hard to create a bias-free framework, recalling the rigor and rational discourse that shaped his own mind at both St. John's campuses, in Santa Fe and Annapolis.
He emphasizes to his students that he's not simply imparting isolated facts about dates and names. Instead, true to his Johnnie roots, he's helping them to understand, through analyzing primary sources, the subject of history as an academic discipline.
Russia and its culture continue to interest Scarborough, although travel to the country is not possible at the moment, nor will it be for some time. Lamenting the breakdown in intellectual exchange between Russia and the West, he says, "The movement against Putinism should not be a movement against Russia itself."