Exploring the Johnnie Way: Annapolis to Santa Fe
July 24, 2017 | By Tim Pratt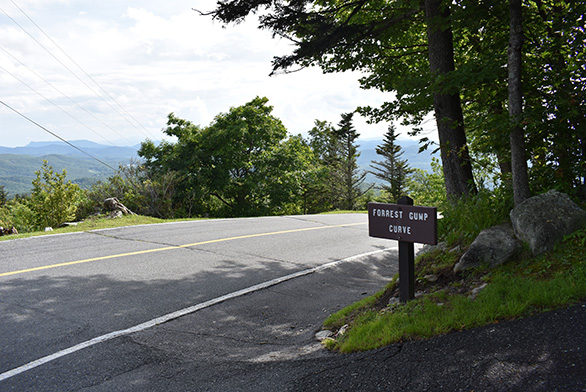 The road between St. John's College in Annapolis and Santa Fe is more than 1,800 miles long.
Over the years, many Johnnies have made the trip, traversing the country's highways and back roads between the two college campuses for days at a time.
St. John's alumnus David Conway (A16) made the trek with friends during spring break in 2014.
"It was unfamiliar territory for me, but what was really incredible was that when we arrived on the Santa Fe campus it felt like we had made it home, despite having never been there before," says Conway, now an admissions counselor at the college. "Part of that was that we had friends there, and another part of it was that St. John's is St. John's, and Johnnies are Johnnies, no matter where you are."
This summer I set out on a similar road trip and met alumni between the campuses for a series called "Exploring the Johnnie Way." Seven Johnnies in a half-dozen cities shared their stories with me—discussing why they attended St. John's, how the experience affected their lives and what they have been up to in the years since they graduated.
One was a law clerk in Oklahoma, another a home builder in Tennessee. There was a substitute teacher in Arkansas and a school mentor in North Carolina, along with a master's student in Texas and an alumna in Georgia who spent the last three years working with refugees. One alumna has her own translating, interpretation and teaching company.
It was a journey that went through bustling metropolises and quiet small towns; over rolling farmland and past towering mountains; across the Great Plains and into the high desert. There were sunny skies, powerful storms, stifling heat and an elevation change of more than 7,000 feet.
Countless Johnnies have made similar trips between the two campuses over the years—on two, three and four wheels.
Former Annapolis president Chris Nelson made the trek from Santa Fe to Annapolis on a bicycle alongside then-Athletic Director Leo Pickens, former Vice President of Development Jeff Bishop and others in the early 1990s. Tutor Grant Franks completed the trip from Santa Fe to Annapolis over 30 days on a trike in 2003. When asked why he did it, Franks answers simply.
"Why wouldn't I?"
The trip this summer lasted eight days, went through nine states and Washington, D.C., and covered 2,544 miles, including detours to meet Johnnies along the way. It was full of interesting sights, delicious meals and, more importantly, great conversations.
Over the coming days we will share stories from each of the stops on the road to Santa Fe. So sit back, relax and enjoy "Exploring the Johnnie Way."