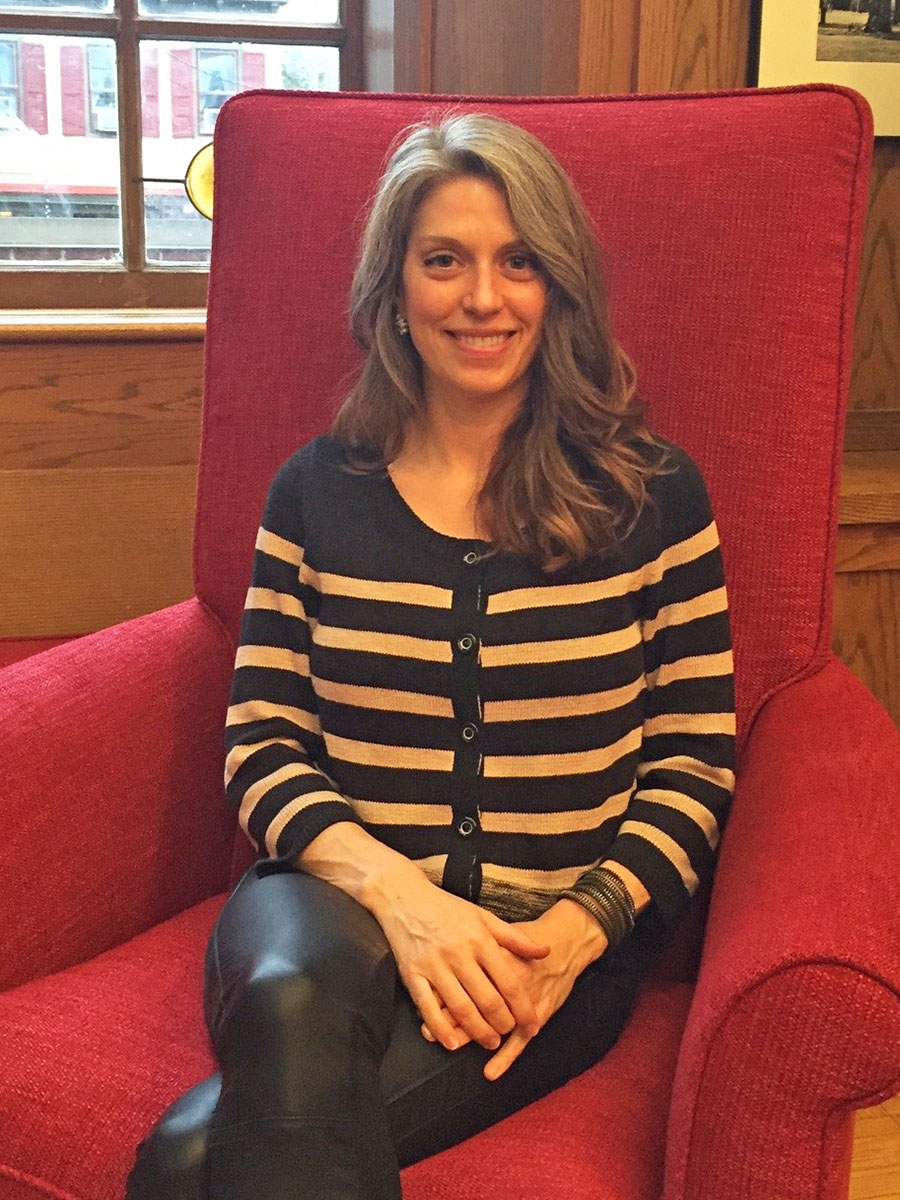 Michelle Rockwitz (AGI15) is a student at the St. John's College Graduate Institute in Annapolis. She is set to graduate in December.
St. John's College: Why did you come to St. John's?
Michelle Rockwitz: I came to St. John's as part of a career transition and major life change: I wanted to leave New York and I wanted to leave publishing and I knew I wanted get a master's degree, but when I thought about my options none of the vocational paths sounded good to me. Once I started investigating [St. John's] it was clear it was the right option for me, because it gives the kind of broad scope that I was looking for [and] would help me make proper choices in life going forward.
SJC: What has been most surprising coming to St. John's?
MR: The diversity of opinions that I've encountered since I got here. All of the students have a wide range of life experiences and opinions. It's been refreshing to be able to discuss a topic or book and have it be a discussion and a conversation, to feel heard and also be able to listen, even if I don't necessarily agree with someone.
SJC: What have been one or two of your favorite books?
MR: We read [Kant's] Prolegomena last semester in Philosophy & Theology and that prompted me to start Kant's Critique of Pure Reason. I haven't finished it yet, but it is by far my favorite book ever. Last summer I did one of the summer seminars with Louis Petrich. We read Anna Karenina, and that has to be my number two.
SJC: How have you been involved on campus?
MR: I was on the student council my first semester, which gave me insight into what it meant to run the Graduate Institute from the student perspective. I started talking with the tutors a lot more. [Robert] Williamson has been really helpful with the math anxiety that I had and helped me see how geometry was something that is approachable for those of us who are not math inclined.
SJC: What are you going to take from your experience at St. John's College?
MR: I feel so much more grounded in my own understanding of myself and the world, thanks not only to the books themselves but the kind of reading and discussion that goes on here. Being able to approach unfamiliar life situations or unfamiliar or difficult texts with some level of comfort and trust in my own abilities to absorb and understand them has been of the most benefit.
—Brady Lee (AGI14)