Graduate Institute Alum Finds Success in Online Mentoring
February 19, 2021 | By Carol Brzozowski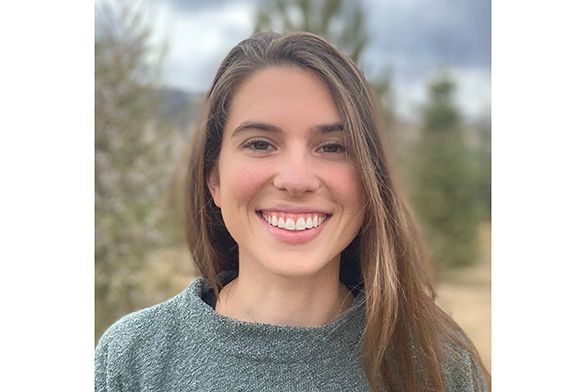 In 2015, Staci Hill (AGI17) graduated from Middlebury College with a bachelor's degree in chemistry. But as she pursued her academic goals in STEM, it occurred to her that while she had studied Newtonian mechanics, she had never read Newton.
"I happened upon St. John's College and saw they had a true liberal arts curriculum," says Hill, who earned a Master of Arts in Liberal Arts degree from the college in 2017 before eventually landing in Mountain Brook, Alabama.
"What drew me to it was their program in the sciences. I wanted to understand the best researchers and thinkers who have ever lived. That's what St. John's afforded me."
That approach—as well as her love for tutoring—led Hill to pivot from her pursuit of a PhD and instead embrace a job with Polygence, an online research academy that allows high school students to explore their interests by working one-on-one with an expert mentor on a college-level research project, with the end goal of publication, conference presentation, or creative achievement.
For Hill, the Polygence method bears a direct connection to her time as a graduate student at St. John's. It also harnesses her passion for helping others learn, which she developed while tutoring students taking STEM courses (mostly girls) during her time at the Graduate Institute and, after that, Yale University.
"It became clear to me that one-on-one enrichment is invaluable to students," she says. "You can give them so much positive feedback. You can have a dialogue with them about what is important and what is not important, whereas in a classroom setting, they're being lectured at all the time."
Hill initially learned about Polygence in late 2019, when—after passing her PhD qualifying exams—she spent some time on the west coast with her now fiancé. She recognized something familiar in the company's unique approach to learning, and was immediately intrigued.
"Polygence combines so many components from both St. John's and tutoring that I thought were so important to young people learning," she says. "The one-on-one nature of the program is huge. I really love how discussion-based it is."
"The student is doing the bulk of their research project on their own time," she adds. "Then they meet with their mentor and say, 'Okay, here are the things I've tried so far. What do you think about this? Here's my data. What do you think of my results? Let's talk through this.' I had that same discussion-based approach at St. John's."
Reading "really tough materials" is another component of the Polygence program, notes Hill.
"In high school, you're lectured at constantly, and you're just reading a textbook. With Polygence, you're reading primary sources in the sciences and the humanities, and grappling with really difficult texts—a lot like St. John's—and you're encouraged to do so," she says.
Hill started with Polygence as a mentor in 2019; in 2020, she decided to discontinue her PhD and join the team full time, just before COVID-19 began its rapid spread. Now, she's the company's head of academics. In her role, she helps students pursue fruitful research projects through successful matching with mentors; she also keeps tabs on student projects and monitors whether they might be published or placed into competition.
"I want to make sure they have the support structure of the administration and other resources beyond the expert mentor," says Hill. "I'm constantly talking to students, parents, and mentors to ensure the program is successful for each individual in whatever way they deem. The student ultimately picks the success—if they want to publish, how do they publish it? And if they want to submit to a competition, have they done so?"
Through Polygence, Hill is translating her experiences in the Graduate Institute by helping students develop what human resources professionals say are lacking in today's job candidates: soft skills.
A 2019 Society for Human Resource Management report found that more than half of its members indicated a belief that education systems have done little to address a shortage of soft skills, which include problem solving, critical thinking, innovation, and creativity; the ability to deal with complexity and ambiguity; and communication.
Ironically, those skills are particularly useful in STEM, Hill says.
"In the sciences, you're always taking lecture classes," she points out. Consequently, "I came to the Graduate Institute pretty quiet. I didn't talk a lot in class. I didn't really understand what it meant to have a dialogue or a conversation with a trajectory, a purpose—and [I didn't understand] how to ask a question. All of these things are so instrumental to the sciences"
"I wish more scientists had this training," she continues. "Scientists are inherently collaborative, but we have very few opportunities before graduate school to practice that collaboration and communication around difficult topics."
Hill also valued the St. John's experience of interacting with people from different walks of life, including homemakers, engineers, and military veterans.
"You are not only getting all of these soft skills, but you're also employing them with different kinds of people, which is invaluable in the workplace," she says.
That type of experience may not be as common as Hill would like for aspiring STEM workers. But with Polygence, she hopes to help correct that trend—and encourage thoughtful, collaborative learning in the process.