How to Participate in the First Annual Giving Day at St. John's College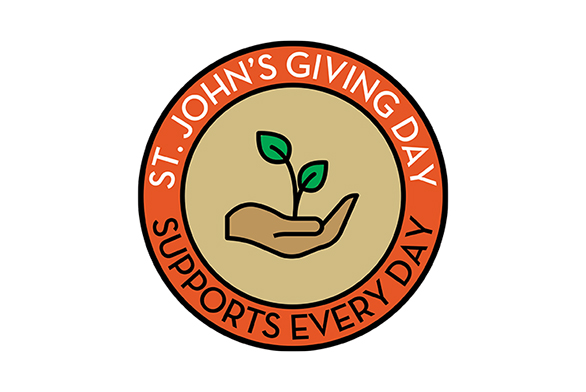 Time-honored St. John's College traditions merged with new ones this month with the debut of the first annual Johnnie Week. Kicking off with the Annapolis Cup on April 15, the school's scheduled programming of croquet, tutor-led virtual seminars, and Earth Day festivities in Santa Fe culminates with Giving Day on Tuesday, April 25—an inaugural philanthropy drive geared toward supporting student activities, seminars, campus improvement projects, scholarships, and more.
"Giving Day is the one day that makes every day at St. John's happen," says Spencer Windes, Director of Annual Giving and Strategic Engagement at St. John's College. "More than any other day, this is an opportunity to level up your philanthropy, make a challenge to friends and classmates, or donate to one of our specialized annual giving funds."
Giving Day donations can be made through a crowdfunding page, and individuals can set up their own matches anytime between now and April 25. Gifts to the Fund for St. John's, the school's main annual fund, go immediately into supporting the college where the need is the greatest. Contributions can also be earmarked for specific causes near and dear.
Want to keep the campus looking beautiful? Consider contributing to the Campus Improvement Fund. The Tutor Fund provides personal and professional development for the college's educators as well as their salaries, and the Library Fund supplies Johnnies with the most basic yet fundamental tools for their education: books.
Participants can also give to the Johnnie Scholarship Fund (95 percent of SJC students receive financial aid) as well as the Student Life and Athletics Fund—both of which are essential to the SJC experience.
"Giving Day funds the scholarships that allow me to receive a rigorous education at St. John's for a fraction of the price of other institutions," says Mia Kobylski (AN23), who's serving as Imperial Wicket (i.e. croquet team captain) in this year's Annapolis Cup. "Plus it allows me to participate in clubs and activities that enrich my academic experience, like croquet, through the Student Life and Athletics Fund."
Current SJC students aren't the only ones who directly benefit from Giving Day. It also funds alumni-frequented events throughout Johnnie Week, from the Annapolis Cup—this year's victorious match having been the first to have been held on campus since 2019—to the college's debut Earth Day celebration in Santa Fe, featuring concerts, lectures, and the unveiling of a new solar array that will generate 100 percent of the Santa Fe campus's electricity by 2024.
"Everything that happens every day at St. John's is only possible because of your support," says Windes.