Johnnies Versus the Volcano
December 19, 2016 | By Tim Pratt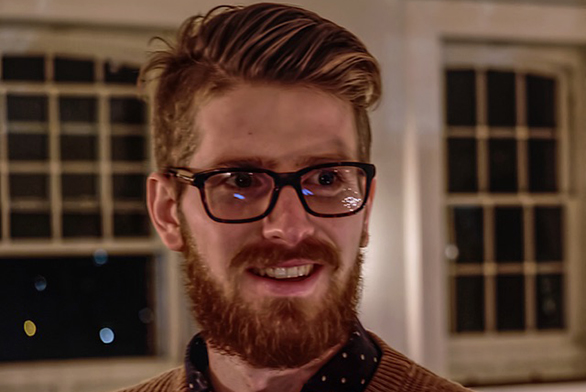 In the mountains around Mexico City, two volcanoes tower over the surrounding peaks: Iztaccihuatl and Popocatépetl.
The rocky, snow-capped summits are two of the highest points in Mexico, rising over 17,000 feet above sea level.
This winter break, while many St. John's College students are visiting family and friends, two Johnnies are attempting to summit one of those volcanoes.
Tristan Janes (A17) and William Kinum (A17) will try to conquer Iztaccihuatl, a dormant volcano on the border between the State of Mexico and Puebla. This will be Janes' second attempt at scaling Iztaccihuatl. His previous attempt, with his father while in high school, was unsuccessful.
This time, Janes recruited Kinum to join him. He wants to achieve a goal he first set his sights on several years ago.
"I'm pretty determined," Janes says. "I made it far enough the first time, when I wasn't in as good enough shape as I am now, to know it's possible."
Janes and Kinum left December 19 to fly to Puebla. The Johnnies will spend three weeks in Mexico, relaxing, seeing the sights and even taking in a unique radish-carving festival in Oaxaca. Janes' grandmother lives in Puebla, and they will be staying with her.
But the main focus will be on ascending Iztaccihuatl.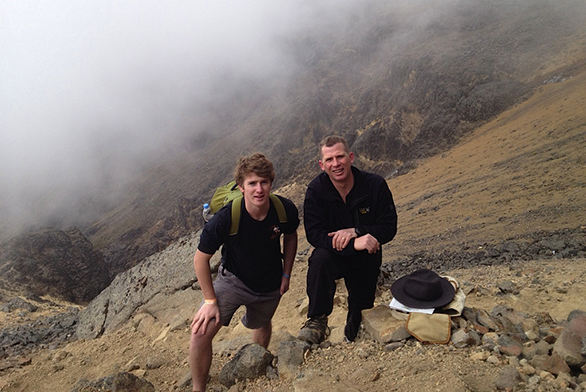 Much of the Johnnies' recent preparation has come in the form of cardiovascular work, like running and working out in Iglehart Hall. Their muscles, hearts and lungs have to be prepared, especially for the altitude.
When Janes attempted to summit the peak in high school, he and his father flew into Puebla, which is at approximately 7,000 feet, then drove up to 10,000 feet and attempted to hike to the summit. They didn't quite make it.
"Before, it was mainly an altitude problem," he says. "In 36 hours, we went up 16,000 feet."
This time, Janes and Kinum will take more time to get used to the altitude, including a night in basecamp at around 11,000-12,000 feet. Then they will attempt to hike to the summit.
While temperatures will be in the 70s at lower altitude, the peak will be covered in snow and ice. The Johnnies are taking ice picks, crampons and other equipment to help with the ascent.
If they get to the top, they will take in a "phenomenally beautiful" view, Janes says.
"You can see on one side Mexico City and the other side Puebla," he says. "The whole thing falls out beneath you."
The first recorded ascent of Iztaccihuatl was made in 1889, according to online accounts, though archaeological evidence suggests the Aztecs and other cultures climbed it previously. It is now a popular destination for hikers and climbers.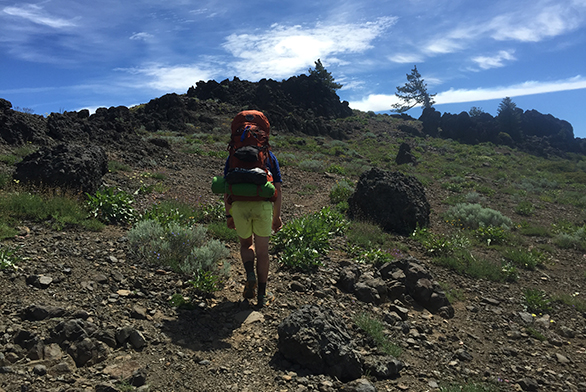 Popocatépetl, meanwhile, is the most active volcano in Mexico, and climbing is prohibited. There have been several eruptions this year.
Janes says he is "a little nervous" about the ascent of Iztaccihuatl. But if he and Kinum succeed, he says the planning and preparation will be worth it. He will have achieved his goal.
Janes has other goals, too, including one to hike the Pacific Crest Trail from Canada to Mexico. He already has hiked portions of it, but plans to traverse it from border to border after he graduates from St. John's.
Then Janes plans to enroll in a dual masters program in viticulture science and winemaking in France. While there, he plans to do some hiking around Europe, too.