Kanelos Named President of St. John's College
April 27, 2017 | By Gregory Shook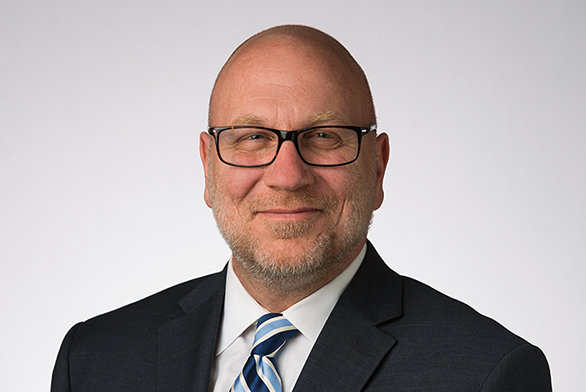 The Board of Visitors and Governors of St. John's College has appointed Panayiotis (Peter) Kanelos, dean of Christ College at Valparaiso University, as president of the college's Annapolis campus. The appointment is effective July 1, 2017. Kanelos will succeed Christopher B. Nelson following his retirement on June 30, after serving as president for 26 years.
"The Search Committee concluded that Peter's impressive record of academic leadership at Valparaiso and his enthusiastic support for the St John's Program made him a great choice for the presidency of the Annapolis campus," said Perry Lerner, chair of the Presidential Search Committee and a member of St. John's College's Board of Visitors and Governors. "We welcome him to our community."
In his role as president, Kanelos will join the St. John's College community of learning and bring a comprehensive vision for liberal arts education. "I have been a Johnnie at heart for a very long time," Kanelos said. "St. John's is, quite simply, the paragon of liberal learning, and I am honored to be joining such a storied institution and such an extraordinary community." He will be responsible for strategic leadership and work collaboratively with academic and administrative colleagues to promote the value of the college's distinctive interdisciplinary curriculum in the course of outreach, student recruitment, and fundraising, among other areas. As a leader in higher education, Kanelos will apply his numerous gifts and talents to advance the mission of St. John's College.
"The search process made me confident that Peter will be a wonderful partner in the work of ensuring St. John's continues to offer its transformational program to new generations," said Mark Roosevelt, president, St. John's, Santa Fe. "He is both strong and collaborative, which is just the combination we need."
Kanelos served for the past four years as the dean of Christ College, the Honors College of Valparaiso University in Valparaiso, Indiana, where he was responsible for the strategic leadership, coordination, and guidance of Christ College. He also managed the recruitment and admissions process, which included initiatives to expand diversity that led the college to achieve its largest and most diverse enrollment to date. Concurrently, he oversaw the administration and finances of the Lilly Fellows Program in Humanities and the Arts, a network of 100 colleges and universities that advances liberal arts education through conferences, workshops, publications, and fellowships.
"As dean of Valpo's honors college, Peter was an inspired leader, engaging students, guiding colleagues and advancing the University's mission. During his tenure, the college experienced a period of marked growth and renewal, which will extend for many years to come," said Mark A. Heckler, president of Valparaiso University. "It has been a great honor and privilege to work alongside Peter. While the Valpo community will miss his scholarly expertise, strength of leadership and spiritual guidance, I am pleased he has been presented with this remarkable opportunity to serve St. John's College."
Kanelos also serves on the Executive Board of the Board of Trustees for Hellenic College/Holy Cross, where he oversees the institution's financial operations and chairs the Academic Affairs Committee.
"Peter Kanelos brings to St. John's College a rich understanding of the value of a liberal arts education," Nelson said. "With his leadership experience in academia, he also brings a palpable energy and great enthusiasm for our distinctive community of learning."
Prior to Valpo, at Loyola University Chicago, Kanelos chaired several committees in addition to serving as a core faculty member of the honors program, an associate professor in the Department of Fine and Performing Arts and the founding director of the Interdisciplinary Shakespeare Studies Program. Kanelos brings a distinguished background as an educator and administrator who has developed innovative programs. An ardent Shakespeare fan and scholar, he has authored and edited numerous books, articles, and essays on Shakespeare, including the "Shakespeare and the Stage" series, published by Rowman & Littlefield.
Kanelos holds a Ph.D. from the Committee on Social Thought at University of Chicago, a M.A. in Political Philosophy and Literature from the University Professors Program at Boston University, and a B.A. in English from Northwestern University.
The Presidential Search Committee included members of St. John's College's Board of Visitors and Governors, two deans, faculty representatives, and alumni. "My thanks to the Presidential Search Committee for their outstanding efforts," said Ron Fielding, chair of the St. John's board and an alumnus of the college. "The search process is an immense amount of work, and the committee members have produced a candidate that I am excited to be working with."