King William Players Present 'As You Like It'
November 16, 2016 | By Tim Pratt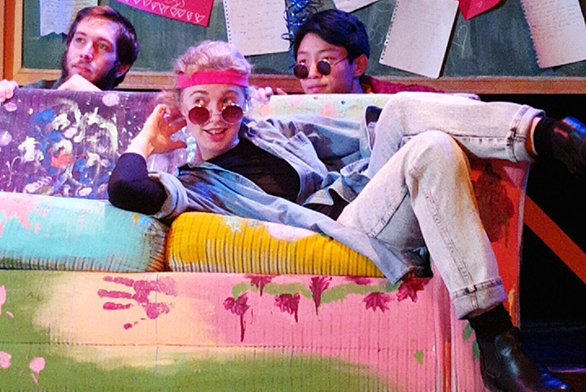 The King William Players at St. John's College in Annapolis is set to present Shakespeare's As You Like It November 18-19 in Francis Scott Key Auditorium.
The performances coincide with Shakespeare's First Folio, the first collected edition of Shakespeare's plays, on display through December 4 in the Mitchell Gallery. The display is the result of a partnership with the Annapolis Shakespeare Company and Maryland Humanities.
As You Like It was originally published in the First Folio.
Performances are scheduled for 8 p.m. They are free and open to the public.
St. John's sophomore Sarah Irving, assistant director of production, says the King William Players set the play in the late 1960s. It follows its heroine, Rosalind, as she flees persecution in her uncle's court, accompanied by her cousin, Celia, to find safety and, eventually love, in the Forest of Arden.
In the forest, they encounter a variety of memorable characters, notably the melancholy traveler Jaques, who delivers some of Shakespeare's most famous speeches.
While As You Like It is a love story, it's also a comedy.
"There are some hilarious moments," Irving says.
The King William Players cast the show in May, to give the actors a head-start on learning their lines. Rehearsals started when students returned to campus for the fall semester.
The group has been rehearsing several times a week. About 25 people are involved in the production.
The show is family-friendly, Irving says, and will be enjoyable even to people who aren't familiar with Shakespeare's works.
"I believe Shakespeare is for everyone," she says.