November 10, 2016 | By Tim Pratt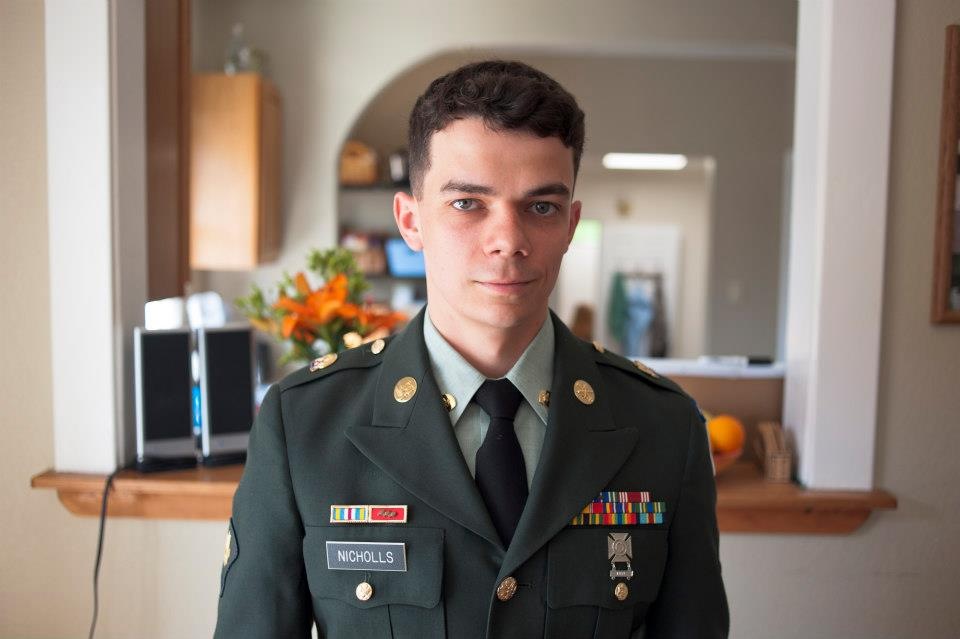 As American troops were fighting in Afghanistan, Matthew Nicholls was doing his best to protect U.S. forces.
The Arizona native, now 27, specialized in integrating air defense systems for the U.S. Army. His skills came in handy as he helped defend troops against aerial strikes overseas.
Looking back on his time in Afghanistan, Nicholls calls the realities of war "atrocious." But as he studies the great books, he's able to see parallels with events that were written about centuries—even millennia—ago.
Nicholls came to the realization while enrolled in the Graduate Institute at St. John's College in Santa Fe, where he is preparing to graduate this spring.
"Most people that come out of the military are process-oriented," he says. "They're used to saying 'yes' to orders. St. John's presents an opportunity to examine your experiences and put them in the context of history, challenging a lot of the experiences and beliefs you may have had as a veteran."
Nicholls' journey to St. John's began in Flagstaff, Arizona, where he spent a year enrolled in Northern Arizona University before he joined the Army. He was stationed in South Korea, New York and Afghanistan.
Nicholls was able to complete his undergraduate work online while he was in the Army. But while he was deployed overseas, he developed a heart condition. It took a couple of years before doctors figured out what the problem was, he says.
After Nicholls got out of the Army, he took a year off to concentrate on his health. He and his wife moved to New Mexico to take advantage of the Department of Veterans Affairs services there.
Since he was living in New Mexico, he decided to enroll in the Graduate Institute at St. John's in Santa Fe as a "prep run" for law school, he says. His goal is to continue to serve. He wants to become a public defender.
Nicholls' health is now improving, and he's enjoying his time at St. John's, a Yellow Ribbon Program school. He's taking advantage of the Post 9/11 GI Bill® to cover costs.
"I'm absolutely loving it," he says. "It's fantastic. It's been great just being able to read the classics and integrate it into the military experience I had, and share that with others."
Reading great books like the Iliad has shown him that some things about war never change, he says.
"But in another sense, it's interesting to see how war has developed over the years," he says.
Nicholls recently started a veterans' club on the Santa Fe campus. So far, about a half dozen Johnnies have joined. They're looking to plan a camping trip, do volunteer work and go on hiking trips.
Nicholls believes St. John's is a good place for veterans, not only for the opportunities to interact with fellow veterans and non-veterans, but for the curriculum.
Readings for the Graduate Institute curriculum are organized into five segments: Literature; Politics and Society; Philosophy and Theology; Mathematics and Natural Science; and History.
Students must complete four of the five segments—36 semester credit hours—to earn the Master of Arts in Liberal Arts degree. Work is completed in seminars, tutorials and preceptorials.
"I've been impressed with the depth of nuance and thought with the students and tutors here," he says. "You get a lot of interesting people with a lot of interesting backgrounds. You get a lot of thoughts that can only be found in this type of environment."