"Learning New Things is Exciting:" Isabel Ray (SF08) on her Communications Career
April 21, 2021 | By Anne Kniggendorf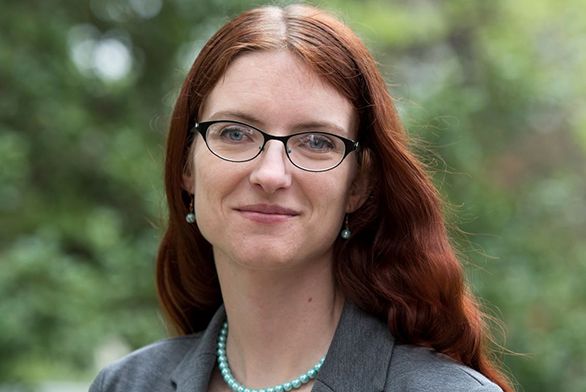 From volunteering as an AmeriCorps member at a science museum in southern Oregon to working various positions at a zoo, a small history museum, Texas State University, and now the Texas Historical Commission, Santa Fe alum Isabel Ray (SF08) attributes much of her career satisfaction to her education at St. John's College.
"St. John's set me up to have a successful multidisciplinary career based on communicating ideas," Ray says, adding that her ability to communicate has been the basis for most of the work she's done since graduating—including her current job as the historical commission's digital engagement coordinator, for which she manages the organization's social media accounts.
In her position, she finds herself relying heavily on critical and creative thinking as well as problem solving—whether developing social content or running convoluted public commission meetings on Zoom. Perhaps unsurprisingly, she says St. John's helps her in both tasks.
"From the Program, I have four years of experience in taking these complex ideas and rephrasing them either as questions for myself—'I don't get this, what is going on here?'—or in answer to classmates' questions: 'Here's what I see is going on. I think that's the answer to your question, does that make sense?'" she explains.
Ray originally came to St. John's from a socially and physically isolated life in rural Washington. She had been homeschooled after fifth grade and knew that a big university wouldn't be a good fit for her. She remembers receiving promotional materials from the college and, after learning that students at St. John's study ancient Greek for two years, thought that was "quirky" and wanted to learn more.
"When I looked more and went beyond the surface of 'Greek is weird,' I felt like the intensely small size and the interactive participatory program was what I wanted," she says.
Furthermore, she loved that the college offered a broad-based liberal arts education—she wouldn't have to decide on a major. "I liked that I would learn it all," she recalls.
Fittingly, it was in lab that Ray started to see a path forward for herself. In all of her courses, she says she enjoyed trying to figure out why and how we can know things are true, but lab and math posed that question most prominently. During her time as a lab assistant, she realized she'd "like to be able to teach people science in this hands-on inquisitive way, which is how I got into museum education."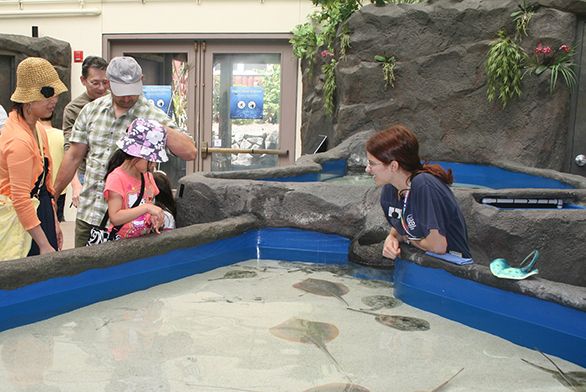 The progression wasn't quite that straightforward, though. For a time, she considered teaching the history of science in an academic role, but while she was earning her degree in social sciences at the University of Chicago she volunteered at the Museum of Science and Industry and had a revelation: people get paid to work in museums and talk about science. That took her first to the small science museum in Oregon, then to the zoo, the history museum, Texas State, and now the historical commission.
"After St. John's, I came to realize that I wanted to be a communicator, someone who shared ideas and enthusiasm and information with other people," she says, reflecting on her career. "It took a lot of hard personal work to get there, as I wasn't used to thinking of myself like that. For a while, I did it on the frontlines as an educator, and now I am more behind the scenes, writing words that do not have my name or face attached to them but that hopefully spark interest and connection."
The effort to inspire curiosity involves everything from in-depth reading to digital copywriting. Ray says that before she crafts engaging information to share with the public, she has to sift through many sources including primary texts, research from archaeologists, and sometimes marketing materials a coworker or predecessor has written.
For example, she recently put together a post on the commission's Instagram account about a tiny town in 1930's Texas that came together to fund and build a sort of headquarters for girls' and women's clubs, namely Girl Scouts. The beneficiaries eventually named it the Little House on the Corner; it's now a Recorded Texas Historic Landmark.
Ray says this particular post "involved seeking out a Girl Scout-themed story for the date—the anniversary of the organization's beginning in America—pulling the original historical marker file, assessing which info within it was critical to the story, and writing it into a little vignette."
She explains that St. John's helps her perform that type of work because of the focus on combing through texts and identifying key points. As a history communicator, being able to ask the right questions and synthesize information has been extremely important. It's also part of what makes her work meaningful.
"The type of work I'm doing, whether that's about science or about history, is something I care very much about," Ray says. "I get to take ideas that people maybe haven't encountered before at all or maybe have only a surface-level understanding of, and I get to explore those and share those and provide more detail."
"Education and communication have been the through lines in my career," she adds. "I believe that learning new things is exciting for everyone involved: the learner and the sharer."