Putting the Fundamentals of Law Into (Online) Practice: Ece Nur Tuglu (A21)
April 26, 2021 | By Eve Tolpa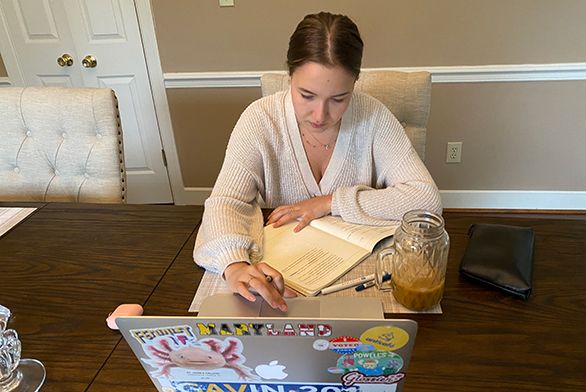 In ordinary years, Pathways Fellowships take Johnnies everywhere from Washington, DC to the Bay Area. But the default classroom setting for 2020, it turns out, was a patchwork of faces in virtual spaces, and Ece Nur Tuglu's (A21) six-week summer class at University of California, Berkeley, was no exception.
Tuglu began her coursework for "The Supreme Court and Public Policy" in the U.S. and finished at home in Turkey.
"I was the only non-Berkeley student, let alone a liberal arts major," she says. "I definitely stood out, as all my classmates were legal studies or pre-law majors who already knew each other, the professor, and the teaching assistant."
Those factors didn't stop Tuglu from integrating herself quickly into the group. She attended all virtual office hours and took extra care to stay connected with the professor. As a Johnnie, this high level of academic commitment was more or less second nature to her.
"I believe my eagerness to learn, participate, and build personal connections with my professor and TA is the result of my time at St. John's College, where we are encouraged to intensively engage with the Program and our tutors," Tuglu explains.
Some of the course's required reading was familiar, too; Tuglu had already studied The Federalist Papers during her junior year at St. John's, for example. "Having a prior understanding of the fundamental texts and their history definitely helped my learning of the U.S. Constitution and my analysis of certain case studies," she says.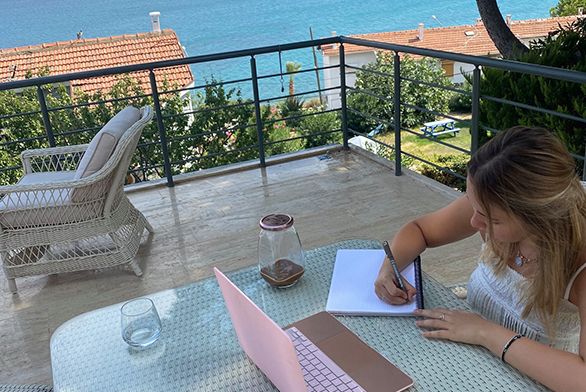 In the course of her fellowship, she completed two major papers on different cases: a midterm exploration of Roe v. Wade and the way the Supreme Court behaves in relation to reproductive law and a final essay on affirmative action in U.S. public schools—"specifically the Parents Involved in Community Schools v. Seattle School District No. 1, 551 U.S. 701 case." For Tuglu, those papers offered an opportunity to learn how to put fundamental principles of law into analytical practice, a vital skill for anyone in the legal field.
Tuglu had enrolled in the Berkeley class with the aim of creating a strong foundation for a future at law school. "I even talked to my instructor after the course ended, and her guidance—along with the papers I had to write for the successful completion of the class—has shown me that I am indeed a good fit for it," she adds.
As hoped, she came away from the summer course with a clearer picture of her career goals and a more detailed plan for achieving them. However, there was also a benefit of the experience Tuglu didn't anticipate. The course's online aspect proved especially fruitful, offering new reference points for engaging with material and managing her schedule.
"Being able to rewatch lectures after they were recorded, accessing the course materials for free provided by the course instructor, and connecting with other students from the comfort of home not only taught me how to use my time wisely, but also helped me fully immerse myself in the course," she says.
"One thing I've learned about myself as a result of online-only education is that I really enjoy going over every detail, and that I can work individually in a way that proves to be productive."
That skill, and the accompanying self-knowledge, will serve her for as long as the current learning environment persists—and well beyond, too.