June 22, 2017 | By Tim Pratt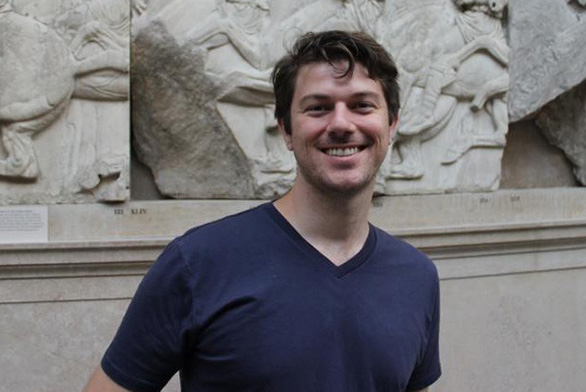 Joseph Trullinger is an expert on Kant.
The influential German philosopher has been the subject of many of Trullinger's lectures, presentations, papers and publications over the years.
Trullinger will bring that expertise to St. John's College in Annapolis on June 28 for the Summer Wednesday Night Lecture Series hosted by the Graduate Institute.
Trullinger, an assistant professor at George Washington University, will deliver a lecture titled "A Tale of Two Theodicies: Kant and the Self-Contradictions of Leibnizian Theodicy." In it, Trullinger will examine Leibniz, Kant and the philosophers' emblematic responses to the problem of evil. He also will explore Kant's critique of his predecessor and discuss what he calls "contradictions" in Kant's arguments.
"That doesn't invalidate his arguments," Trullinger says, "but it shows his internal tension."
Trullinger's lecture is the third installment in the summer lecture series, scheduled Wednesday nights through July 26 in the King William Room of the Barr-Buchanan Center. The lectures are free and open to the public.
While Trullinger is familiar with St. John's, the lecture will be his first time visiting campus.
"I'm very excited about it," he says. "Obviously it's well-regarded and well-known for a reason; the educational mission is fantastic. I'm really looking forward to meeting these great scholars, running ideas past them and talking with them."
Trullinger received his bachelor's degree in philosophy from Bucknell University in 2003; his master's in philosophy from the University of Kentucky in 2006; and his PhD in philosophy from Kentucky in 2010. His dissertation was titled, The Hidden Life of God: Kant and the German Idealists on Ethical Purity.
Trullinger taught from 2010 to 2014 in the Department of Philosophy and Religion at Mississippi State University. He then made the move to George Washington University, where he now serves as an assistant professor of honors and philosophy.