McDowell Renovation Set to Begin
June 23, 2017 | By Tim Pratt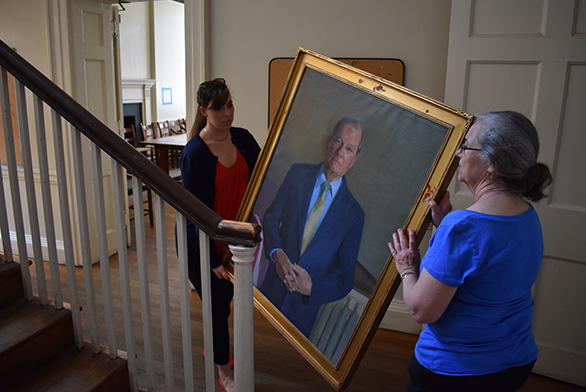 An extensive interior renovation of McDowell Hall is set to begin at St. John's College in Annapolis.
The $6 million project will start in early July, college officials say, with work scheduled to be completed by the end of the year.
The renovation will serve as a "big enhancement" to the building, says Jim Branham, director of Buildings and Grounds. The structure was erected in the 1740s and most recently renovated in 1989.
Among the improvements, the building's heating, ventilation and air-conditioning system is being replaced. This will lead to more uniform temperatures throughout the 23,000-square-foot building.
New lighting also will be installed. Technological enhancements are coming, too.
In addition, flooring will be replaced or refinished; vestibules will be installed on the ground floor; and among the planned accessibility improvements, the elevator will be expanded. New bathrooms will be installed, too.
The state legislature this spring approved $2.7 million for the project as part of Gov. Larry Hogan's Student Debt and Tuition Relief Initiative, which included $8 million for higher education projects throughout Maryland. Gifts to the college have been secured or are being secured to pay for the rest, says college Treasurer Joe Smolskis.
McDowell will be closed during the renovation. The coffee shop on the ground floor will operate in a scaled-down capacity from a cart in the Francis Scott Key Auditorium; student mailboxes have been moved to the college print shop; faculty and Graduate Institute mailboxes have been relocated on campus, too.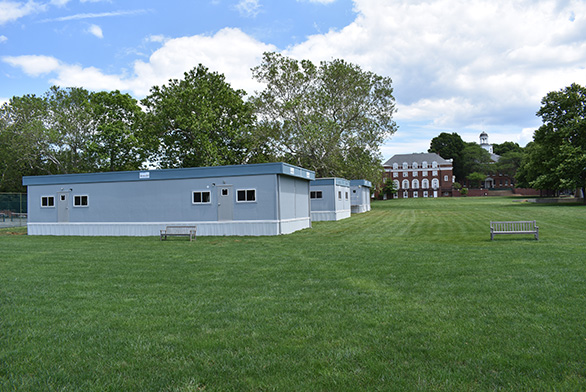 In addition, seminar tables have been moved from McDowell to portable classrooms on back campus; portraits of former college presidents and other artwork have been placed in storage or are set to undergo conservation work; and the piano in the Great Hall, used for Collegium and other performances, has been moved elsewhere on campus.
The project is one of a number of improvements taking place on campus this summer. New carpet and flooring is being installed in Greenfield Library; roofs have been replaced on Mellon Hall and Iglehart Gymnasium; the exteriors of the Barr-Buchanan Center and Paca Carroll House have been repainted; HVAC upgrades elsewhere on campus are taking place, as well.
In addition, 60 new sets of dorm furniture arrived recently; and work is planned on the Hodson Boathouse, among other projects.