New Assistant Deans Take Office
June 15, 2017 | By Tim Pratt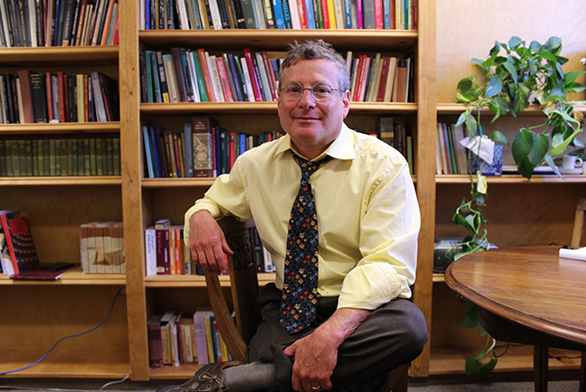 Michael Golluber and Nathan Dugan have a lot in common.
Both joined the St. John's College faculty nearly 20 years ago. Both have extensive backgrounds in the humanities.
Now, both have taken on new roles as assistant deans at the college.
Golluber this month became assistant dean of the college's Santa Fe campus, succeeding Jan Arsenault (SF82), while Dugan took over as assistant dean in Annapolis, succeeding Katie Heines (SF82). Arsenault and Heines are taking sabbaticals.
The hardest part about stepping into their new roles, Golluber and Dugan say, is leaving the classroom. Each will serve three-year terms.
"That was the big sacrifice," Dugan says. "I will miss it very much."
The assistant deans oversee the college's support for students in academics, health and safety, housing and student activities, among other areas.
"It's really about supporting students academically, personally and socially," Golluber says.
One of Golluber's goals is to encourage community-building within the college. He also is planning a study group in the fall.
"Last semester I was teaching full-time and learning about what it means to be an assistant dean," he says. "Now I'm suddenly here in the office. I'm confident that I can really do some service in this office."
Golluber received a bachelor's degree in liberal arts from Sarah Lawrence College in 1988; a master's in philosophy from State University of New York at Stony Brook in 1991; and a PhD in philosophy from Tulane University in 1998.
He served as an instructor of philosophy at Southwestern University in Texas and an assistant professor of philosophy at Xavier University of Louisiana before joining the St. John's faculty in 2000.
"This has sort of been a dream job for me," Golluber says.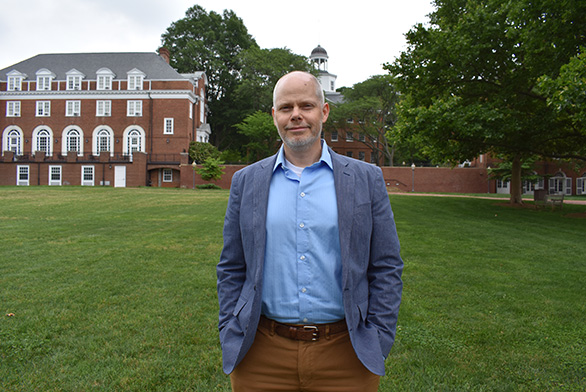 Dugan received a bachelor's in political science from The College of William and Mary in 1992 and a PhD in political science from University of California San Diego in 1999. He came to St. John's as a tutor that same year.
After more than a decade of teaching and learning, Dugan went on sabbatical to England in 2013, where he lived in a 17th-century farmhouse and focused on Herodotus. Yet, he missed the classroom experience—the intellectual connections, the questions and the discussions.
Dugan returned to the classroom at St. John's in 2016. Now, like Golluber, he is learning about his new role and making plans for the future. He hopes to increase art education opportunities for students, which may include seminars, workshops and trips to galleries. Also like Golluber, he understands the responsibility of his new role.
"As busy and exciting as it's been, I'm happy to do it," he says.