OPPD, Intern Philly Offer New Summer Opportunities to Santa Fe Johnnies
September 27, 2021 | By Eve Tolpa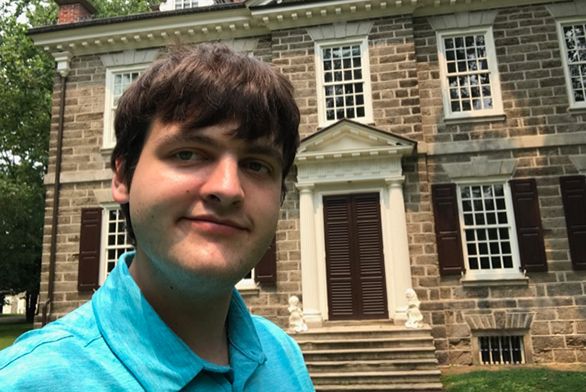 Santa Fe Johnnies have a new opportunity for summer experiential education: Intern Philly, a placement organization founded in 2019 and administered by the College of Global Studies at Arcadia University in Glenside, Pennsylvania.
"They recruit internationally and domestically to provide internships for students in Philadelphia," says Piér Quintana, assistant director of Personal and Professional Development, who also oversees the ARIEL and Pathways programs. "This is very much our pilot year," she says of the college's Intern Philly participation in 2021.
Intern Philly expands opportunities for new and international students seeking internships in the U.S. that may otherwise require some experience in particular fields of study—perfect for Johnnies looking to expand their learning during the summer. As Intern Philly's assistant launch director, Ilene Baker, explains, "We offer students independent and secure living, a unique placement process, substantial internship learning, and a chance to live and study in one of the most culturally diverse, vibrant, and affordable cities in the country."
When students sign up with Intern Philly, they are also enrolling in a workplace-focused class taught by Mark Clark, the organization's academic director. He collaborates with employers in Philadelphia and coordinates up to five interviews for each student, ultimately placing them in two or three internships, which they begin upon completion of his class.
"St. John's College students are critical thinkers [with] an intellectual curiosity that is infectious with their peers—thoughtful, reflective, questioning, and challenging," Clark notes. "They have no hesitation to challenge the teacher's viewpoints about the content being presented, [and] they are deeply respectful of their peers, not antagonistic or arrogant [but] very thoughtful and inclusive of others' opinions."
As part of Intern Philly, St. John's junior Joseph Megill (SF23) spent his 2021 summer working at both the Independence Seaport Museum and Cliveden, a historic site owned by the National Trust for Historic Preservation. (The first of these he attended in person, while the second was done mostly on a remote basis, as Cliveden had not yet reopened to the public.)
"I chose Intern Philly because Dr. Clark had connections to a wide variety of organizations in a wide variety of fields and because Intern Philly provided a chance to live near Philadelphia and experience the city," says Megill, who is from New Mexico and commuted to his job from an apartment in Glenside.
"I love history and thought museums might be a way to channel that love into a career, but I had no tangible experience within museums to know if the work was something I would ultimately find fulfilling," he adds.
Over the course of his internship, it became clear to Megill which elements of museum work he found most interesting. "I discovered I am much more invested in the interpretation and curation aspects that actively tell and present the story of history, and less interested in the outreach, archival, and conservation work," he says.
Whether curatorial, archival, or otherwise, though, he found himself applying skills he honed at St. John's to all his assigned tasks. "I felt equipped to ask questions and present solutions to ensure I was doing my job most efficiently," says Megill.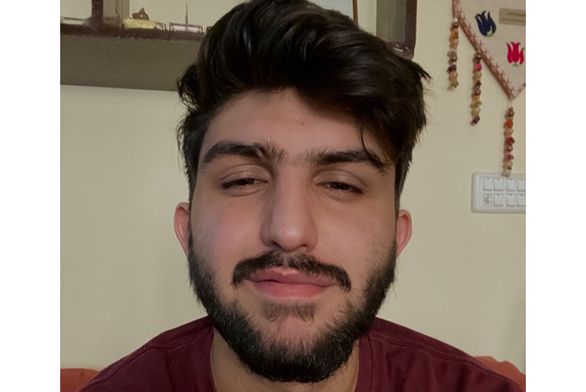 Shaheer Naveed (SF23) was drawn to Intern Philly for its flexibility, which allowed him to make career connections in America while studying and working from his home in Islamabad, Pakistan.
"I have always had a passion for writing," says Naveed, who was placed at three media companies in Philadelphia: Broad Street Review, an arts and culture journal; The Philadelphia Citizen, a nonprofit news organization; and Motif Motion, an animated video production company.
"[Via Intern Philly,] I got to experience how it feels to be a journalist while also connecting with other fellow journalists, with whom I have made important relationships."
Naveed's duties included writing blog posts for Motif Motion and Broad Street Review, as well as online articles for The Philadelphia Citizen. The latter, he says, "taught me how to work collaboratively, and it provided me mentoring on how to conduct, transcribe, and research interviews as a journalist. It taught me how journalism has its own way of expression, which is different from blogging."
He continues: "Blog writing for both Motif Motion and Broad Street Review was a lesson in disguise, as I learned a lot about SEO [search engine optimization], which is essential to help me promote my blog on WordPress."
Plus, through his participation with Intern Philly, Naveed met mentors and made valuable professional connections. "I will use these to help me in my job searches and my career exploration," he concludes, adding, "I hope to keep writing personal essays for Broad Street Review."