St. John's College Celebrates Grand Opening of New Student Health and Wellness Center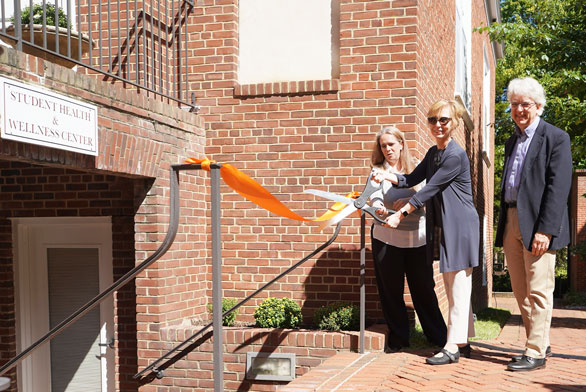 ANNAPOLIS, MD [September 28, 2022]—St. John's College today celebrated the grand opening of its Student Health and Wellness Center. The newly renovated center revolves around an integrated model of health services that includes primary care, free mental health services and counseling, vaccinations and health education in one central, accessible location for students.
"Expanding student support and ensuring our students feel safe and ready to learn is a major priority for the college. That starts with excellent wellness and mental health services," says St. John's College President Nora Demleitner. "I am proud that St. John's College is at the vanguard, and I believe that these services can and should be the norm across the country."
The center's quality, accessible and holistic health services can serve as a national model for other small and medium-sized institutions of higher education. Students can receive primary care, women's health, immunizations, counseling, and psychiatry services, in a single integrated location. Additionally, the center focuses on student well-being by providing ongoing wellness workshops and participating in health-related outreach events on campus. The center's staff are highly skilled in crisis management and are trained in the Collaborative Assessment and Management of Suicidality (CAMS), an evidence-based suicide-specific treatment framework. The center also supports a 24/7 crisis hotline available to all students.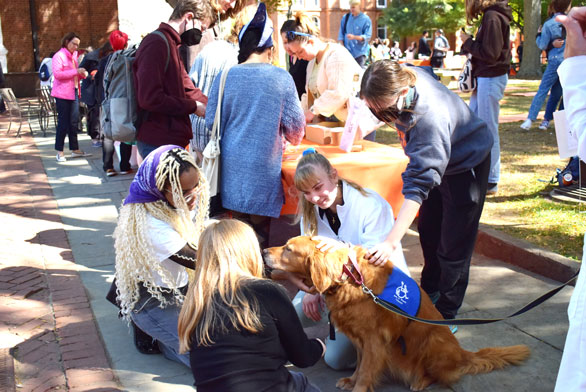 "We understand that student wellness is an essential component in student thriving and are excited to welcome students into the new Student Health and Wellness Center," says Executive Director of Campus Health and Wellness Danielle Lico. "The new, central location allows us to more effectively provide services and supports the collaboration required within our providers to address the health and wellness concerns of our students."
President Demleitner was joined by students, faculty, staff and community partners to cut the ribbon on the new center. In addition to a ribbon-cutting ceremony, the grand opening celebration featured tours, presentations from community partners, a group art project, visits from therapy dogs, and yoga demonstrations.
About St. John's College
St. John's College is one of the most distinctive colleges in the country due to its all-required Great Books curriculum. At St. John's, undergraduate and graduate students read more than 200 of the most important books across dozens of subjects and discuss those books with faculty in small, seminar-style classes. Located on two campuses in two historic state capitals—Annapolis, Maryland, and Santa Fe, New Mexico—St. John's is the third oldest college in the United States and has been hailed as the "most contrarian college in America" by The New York Times, the "most rigorous college in America" by Forbes, and the "most forward-thinking, future-proof college in America" by Quartz. Learn more at sjc.edu.
---
MEDIA CONTACT: Sara Luell, Director of Digital Marketing and Strategic Communications, sara.luell(at)sjc.edu