Erik S. Kristensen Memorial Lecture Series
Honor a Fallen Navy SEAL and St. John's Alum
This special lecture, jointly sponsored by St. John's College and the Naval Academy, honors LCDR Erik S. Kristensen—an alumnus of the Academy and the St. John's Graduate Institute (GI). Kristensen, a Navy SEAL, was killed in the line of duty while leading a search and rescue mission in Afghanistan in 2005. His story is recounted in the 2013 film Lone Survivor.
2019 Lecture
The 2019 lecture, "Age of Illusions: America After the Cold War," will be delivered by Andrew Bacevich, Professor of History and International Relations Emeritus, Boston University. It will take place on Friday, April 26 at 8 p.m. in the FSK Auditorium on the Annapolis campus.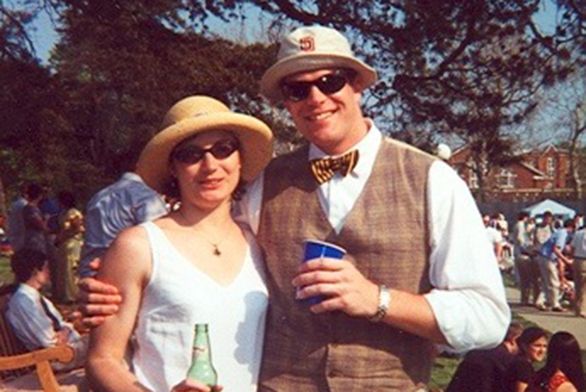 A Literary Life Taken Too Soon
A fellow Johnnie established the lecture series in 2013 to honor the life and legacy of GI alumnus Erik Kristensen.
Read About Kristensen
The annual memorial lecture series to honor Kristensen was initiated by a 1992 St. John's College graduate, Lt. Michael Zampella, along with friends and family. All inquiries concerning the lecture should be directed to mzampella(at)mac.com.
The lecture series is supported in large part by the Navy SEAL Foundation, Inc., Eye-Street Kristensen Klassic, and the Navy SEAL Family Foundation.
Past Lectures
Recordings of past Kristensen Memorial Lectures are available on the St. John's College Digital Archives site.