The Life and Art of Mary Petty
November 5–December 15, 2019
Cartoonist Mary Petty (1899-1976) is known for the witty and pointed cartoons of the upper class of early 20th century America that appeared in The New Yorker for 39 years. Some of Petty's earliest illustrations featured independent, free-thinking women, while her later works concentrated on the lifestyles and attitudes of inherited wealth and her invented Peabody family. Petty was married to fellow New Yorker cartoonist Alan Dunn, whose works are also included in the exhibition. Dunn's works, which comment on architecture, politics, and social issues, complement Petty's observations on modern life. The spirit of their independent compositions, unified by a shared sense of humor, is timeless.
This exhibition is generously sponsored by Patrick F. Crossman in Memory of Elizabeth D. Crossman, with support from Peggy Sue Atterbury and Joan Vinson.
Additional support is provided by Anonymous, Tara Balfe Clifford/Cliftara Bed 'n Breakfast, George and Madeleine Hughes, Pamela McKee, Thea B. Pinskey, and Eric and JanElaine Smith.
"The Life and Art of Mary Petty" is organized by the Syracuse University Art Galleries.
More Works by Mary Petty
PROGRAMS AND EVENTS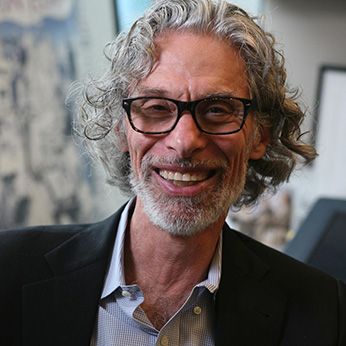 November 10: Lecture, 3 p.m.
Bob Mankoff, American cartoonist, author, and former cartoon editor of The New Yorker, will lecture on "This Petty Place: Mary Petty of The New Yorker." Free event, registration required. Immediately followed by Mitchell Gallery Members Libations and Conversations. Register for this lecture.
November 20: Art Express Lunchtime Tour
Join Art Educator Lucinda Edinberg for a tour from 12:15 to 12:45 p.m.
December 5: Book Club, 2:30-4 p.m.
Join members of the Mitchell Gallery Book Club for a docent tour followed by a discussion of Bob Mankoff's How About Never—Is Never Good for You?: My Life in Cartoons, led by cartoonist Eric Smith. Free event, registration required. This event is FULL.
December 8: Sunday Afternoon Lecture, 3 p.m.
Art Educator Lucinda Edinberg will lead a tour of the exhibition.
Funding and Support
Gifts in kind: Graul's Market, Historic Inns of Annapolis, Kathleen McSherry, Merrifield Graphics and Publishing Service, Mills Fine Wine & Spirits, and Up.St.ART Annapolis.