A Season of Shakespeare: Bronze Works by Greg Wyatt
August 23–October 15, 2021
This exhibition has been extended! These eight bronze works are currently on display online and on the St. John's College Quad at McDowell Hall.
Please note that due to COVID restrictions campus building facilities are closed to the public.
Greg Wyatt, an American sculptor whose primary medium of artistic expression is cast bronze, is the sculptor-in-residence at the Cathedral Church of St. John the Divine in New York City. Wyatt is known for his public works throughout the United States and Europe, and is inspired and guided by poetry, classicism, Shakespeare, Italian Renaissance masters, and architecture. Wyatt's sculptures can also be seen in the gardens at the Folger Shakespeare Library, Georgetown University Medical Center, Arlington National Cemetery, and many other major institutions. These maquettes, located on the quad at St. John's College, will provide a preview for the full exhibition to be on view in the Mitchell Gallery in fall 2022.
This exhibition is organized by the Newington-Cropsey Foundation and the Mitchell Gallery.
We thank the following for their continuous funding and support: Anne Arundel County, Arts Council of Anne Arundel County, the City of Annapolis, The Helena Foundation, the J.M. Kaplan Fund, the Maryland State Arts Council, the Estate of Elizabeth Myers Mitchell, the Mitchell Gallery Board of Advisors, Members of the Mitchell Gallery, Mrs. Ruth Mitchell, the John and Hilda Moore Fund, the Lillian Vanous Nutt Mitchell Gallery Endowment, and the Clare Eddy and Eugene V. Thaw Fine Arts Fund.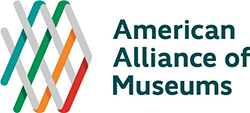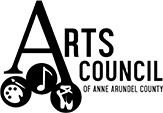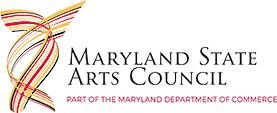 Programs and Events
All exhibitions and most programs are free and open to the public unless otherwise noted. Links to events will be posted on this page prior to the event.
August 23: Online opening of exhibition
A Season of Shakespeare: Bronze Works by Greg Wyatt
August 23–October 15: Online Lecture
"The Creativity of Bronze" by Art Educator Lucinda Edinberg.
Prerecorded lecture. Premieres August 23, available through October 15.
September 19: Live-stream interview with artist Greg Wyatt, 3 p.m.
This interview, followed by a Q & A period, will offer insights on Wyatt's inspirations as seen in his sculptures of Shakespeare's characters, as well as the collaboration and production of bronze sculptures. Watch the recorded interview via YouTube.
September 30:  Book Club, 2:30–4:30 p.m. 
Site tour of the exhibition (conditions permitting), followed by discussion of Hag-Seed by Margaret Atwood, led by Janet Gellici. Registration required.
October 14: Art Express, 12:15–12:45 p.m.
Lunchtime site tour (conditions permitting) with Art Educator Lucinda Edinberg.
This exhibition has been extended and is on display online and on the St. John's College Quad at McDowell Hall.