Reunion Weekend Rekindles Johnnie Spirits
October 12, 2022 | By Luis Sanchez (AGI23)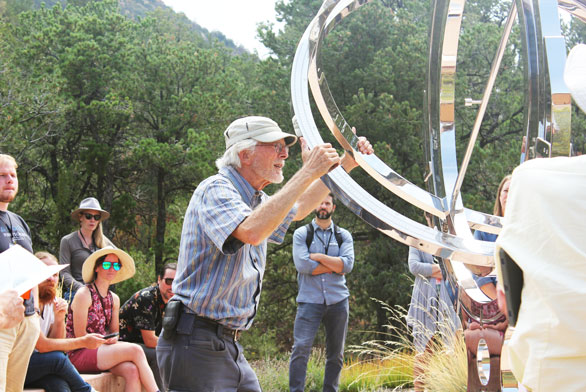 After a pandemic-induced hiatus, Johnnies from different generations got a chance to meet and rekindle their Johnnie spirits at the seminar table and other activities during Reunion Weekend.
Last month, St. John's College in Santa Fe (Sep. 9–10) and Annapolis (Sep. 23–24) welcomed alumni back to campus to celebrate Reunion Weekend for 10th, 25th, and 50th reunion classes of 2022, as well as milestone reunions for Johnnies who graduated in 2020 and 2021, when the college was unable to hold in-person reunions due to the COVID-19 pandemic.
Also, for the first time, the college celebrated a Day of Gratitude where St. John's thanked college advocates, donors and volunteers for their continual support. This was the chance to launch the Freeing Minds Society, where inductees were gifted elaborately boxed volumes of Program texts and participated in various activities.
Nearly 350 attendees—including alumni and friends—joined the weekend's events, about 200 on the Annapolis campus and 150 in Santa Fe.
On Friday night, alumni attended lectures on both campuses to set the mood for the weekend. Discussions afterward lasted well into the evening. After the Q&A, in Santa Fe, local band Le Chat Lunatique played live for a swing dance.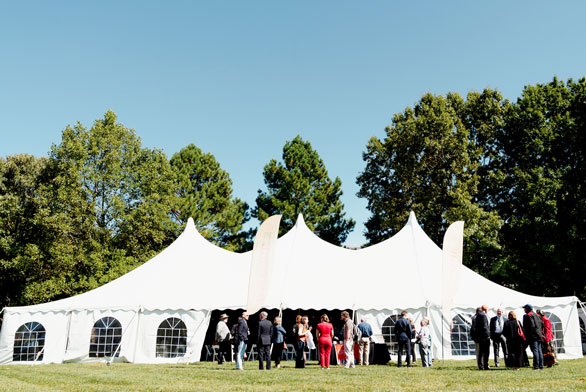 On Saturday morning, after a coffee meet and greet, Annapolis alumni sat at the seminar table to discuss Shakespeare's A Midsummer Night's Dream and Flannery O'Connor's Revelation, among other texts. In Santa Fe, Plato's Phaedrus and Jane Austen's Persuasion ignited the fires of Johnnie-style discussions.
After seminar and a well-deserved lunch, Johnnies took part in engaging activities dear to them such as croquet, or soccer. In Annapolis, alumni attended the William Paca House and Garden tour featuring St. John's College history, led by docents from the Historic Annapolis Foundation. In Santa Fe, the most interesting and well-attended afternoon activity was the Armillary Sphere demonstration led by Tutor Emeritus Bill Donahue (A67). The Armillary Sphere is the only functional Brahian-type sphere in the world, as well as being a beautiful work of art. Members of the faculty led participants in making actual observations.
In the evening (Sep. 10 in Santa Fe and Sep. 24 in Annapolis), there was a cocktail reception followed by dinner (at Drury Plaza Hotel in Santa Fe and Graduate in Annapolis). At both cocktail receptions honorary alumni (Mark Sinnet in Annapolis, and Cara Sabolcik and Michael Bechko in Santa Fe) were presented with certificates recognizing their honorary membership in the Alumni Association.
All in all, after a pandemic-induced hiatus, Reunion Weekend offered alumni a chance to meet again and rekindle their Johnnie spirits, and they made the best of it!
We encourage alumni to come back to St. John's throughout the year to attend free lectures, seminars, concerts and plays in both Annapolis and Santa Fe. Learn more at events.sjc.edu.