April 20, 2018 | By Tim Pratt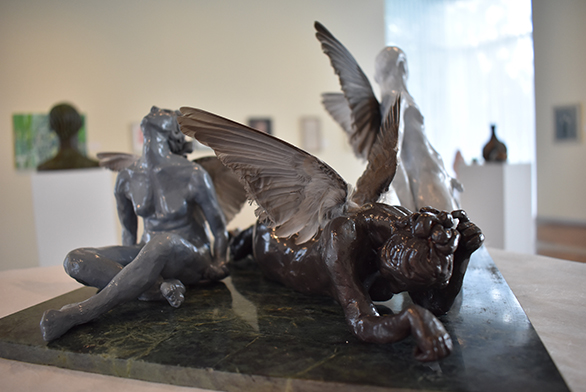 As the semester winds down at St. John's College, students, faculty and staff are putting the finishing touches on pieces for art exhibitions in Annapolis and Santa Fe.
The Mitchell Gallery in Annapolis is set to host its annual Community Art Exhibition from April 29 to May 13.
In Santa Fe, the student-run Reality club will exhibit pieces on campus in early May.
The exhibitions on both campuses give members of the St. John's community an opportunity to engage in more creative pursuits alongside their study of the great books.
"St. John's community members can submit paintings, sculptures, and really anything that is creative," says Shannon Albritton (SF20), who is organizing the exhibition in Santa Fe. "Whatever the artist feels like they want to submit, they should submit it."
In Annapolis, the Community Art Exhibition is open to students, faculty, staff and local alumni. While the student deadline has passed, faculty, staff and local alumni can submit pieces 10 a.m. to 5 p.m. on April 24 in the Mitchell Gallery lobby. An opening reception is set for April 29 at 3 p.m.
The exhibition will feature a diverse collection of ceramics, paintings, drawings, prints, sculpture, textiles, and photographs that represent the artistic talent of the college community. All two-dimensional art work must be framed or ready to hang.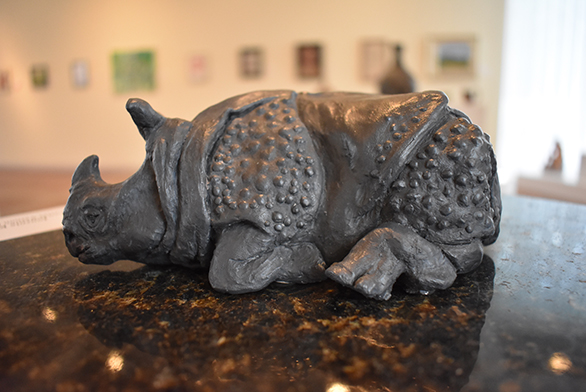 The student winner receives the Charles Vernon Moran Prize. Named after the famed portrait artist, the prize has been given each year since 1990 to a graduating senior who demonstrates mastery of technique and original thought.
Journie Kirdain (A17) received the honor last year. She also studied in Santa Fe during her matriculation at St. John's, and went on to study at the Marchutz School of Fine Art in France.
Reality in Santa Fe will soon begin accepting student, faculty and staff art submissions for its show in May.
"We're going to be accepting pieces of art that are ascribed to 'Going on a Journey,'" says Albritton (SF20), who is organizing the exhibition. "An afterlife, spirituality, emotionality, medieval ideology, death, life, or the Program."
Avinash Kumar (SF21) contributed to this story.