Literature transports students beyond the limits of their experience to contemplate from within humans whose lives can illuminate their own hearts and souls. Students embark on epic journeys with Dante and Virgil, Huck and Jim, Sancho and Don Quixote, Elizabeth and Fitzwilliam, each pair of travelers challenging readers to fundamentally rethink and reevaluate their own experience of the world. Readings range from novels such as War and Peace and Mrs. Dalloway to the close analysis of tragedies by Sophocles and Shakespeare, and lyric by poets such as Donne and Dickenson.
Aeschylus Agamemnon, Eumenides, Libation Bearers, Prometheus Bound
Dante Alighieri Divine Comedy
Aristophanes Clouds
Aristotle Poetics
Jane Austen Pride and Prejudice, Emma
Charles Baudelaire Les Fleurs du Mal
Elizabeth Bishop Poems
Miguel de Cervantes Don Quixote
Geoffrey Chaucer Canterbury Tales
Joseph Conrad Heart of Darkness
Emily Dickinson Poems
John Donne Poems
Fyodor Dostoevsky Brothers Karamazov
George Eliot Middlemarch
T. S. Eliot Poems
Euripides Bacchae, Hippolytus
William Faulkner Go Down Moses
Gustave Flaubert Un Coeur Simple
Gabriel Garcia-Marquez One Hundred Years of Solitude
Johann Wolfgang von Goethe Faust
Nathaniel Hawthorne The Scarlett Letter
Homer Iliad, Odyssey
Franz Kafka The Metamorphosis
Madame de La Fayette La Princesse de Clèves
Jean de La Fontaine Fables
Lucretius On the Nature of Things
Andrew Marvell Poems
Herman Melville Benito Cereno
John Milton Paradise Lost
Molière Le Misanthrope
Flannery O'Connor Selected stories
Jean Racine Phèdre
Arthur Rimbaud Poems
Sappho Poems
Franz Schubert Songs
William Shakespeare As You Like It, Hamlet, Henry IV, King Lear, Macbeth, Othello, Richard II, Sonnets, The Tempest
Sophocles Ajax, Antigone, Oedipus at Colonus , Oedipus Rex, Philoctetes
Wallace Stevens Poems
Jonathan Swift Gulliver's Travels
Leo Tolstoy War and Peace
Mark Twain The Adventures of Huckleberry Finn
Paul Valéry Poems
Virgil Aeneid
Virginia Woolf Mrs. Dalloway, To the Lighthouse
William Wordsworth The Two Part Prelude of 1799
William Butler Yeats Poems
Hebrew Bible
New Testament
Poems by Other 16th- and 17th-Century Poets
Aeschylus Agamemnon, Prometheus Bound
Dante Alighieri Divine Comedy
Hannah Arendt The Human Condition
Ariosto Orlando Furioso
Aristophanes Frogs
Aristotle Ethics, Rhetoric, Rhetoric and Poetics
Jane Austen Mansfield Park, Pride and Prejudice and Persuasion
Mikhail Bakhtin "Epic and Novel"
William Blake Jerusalem
Jorge Luis Borges Ficciones
Charlotte Brontë Jane Eyre
Mikhail Bulgakov The Master and Margarita
Lord Byron Don Juan
Albert Camus The Myth of Sisyphus, The Plague (and other writings)
Louis-Ferdinand Céline Journey to the End of the Night
Miguel de Cervantes Don Quixote
Geoffrey Chaucer Canterbury Tales
Anton Chekhov Short stories
Joseph Conrad Lord Jim, Under Western Eyes
E. E. Cummings Selected Poems
Charles Dickens David Copperfield
Sue Dongpo Poems and writing
Fyodor Dostoevsky Demons, The Devils, Brothers Karamazov
W. E. B. Dubois Souls of Black Folk
George Eliot Middlemarch, Daniel Deronda
Euripides Alcestis, Plays: emphasis on Bacchae
William Faulkner A Fable, The Sound and the Fury, "Snopes Trilogy"
Gustave Flaubert Madame Bovary
William Gaddis The Recognitions
Gabriel García Marquez One Hundred Years of Solitude
Johann Wolfgang von Goethe Faust, Parts I and II
Martin Heidegger Bremen and Freiburg Lectures; Poetry, Language, Thought
Geoffrey Hill Poems
Homer Iliad, Odyssey
Ibn al-'Arabi The Ringstones of Wisdom (The Bezels of Wisdom)
David Hume Essays, Moral, Political and Literary
Henry James The Portrait of a Lady
James Joyce Finnegans Wake, Ulysses
Lucretius De rerum natura
Machiavelli The Prince, Discourses on Livy, and Mandragola
Thomas Mann Doctor Faustus, The Magic Mountain
Herman Melville Moby-Dick
John Milton Paradise Lost
Albert Murray Stompin' the Blues
Robert Musil The Man Without Qualities, Vol. I
Vladimir Nabokov Lolita (and other writings)
Alexander Pushkin Eugene Onegin
Flannery O'Connor Wise Blood (and selected short stories)
Ovid Metamorphoses
Gustave Pécuchet Bouvard and Pecuchet
Fernando Pessoa The Book of Disquiet
Plato Meno, Ion, and Euthyphro
Rainer Maria Rilke Duino Elegies, The Notebooks of Malte Laurids Brigge, New Poems and Letters on Cézanne
Friedrich Schiller Letters on the Aesthetic Education of Man
William Shakespeare Comedies and Romances, A Midsummer Night's Dream and Twelfth Night, Antony and Cleopatra, Cymbeline, Winter's Tale, and The Tempest, Hamlet; Henry IV, Part 1; As You Like It, Richard II; Parts I & II; Henry V, Sonnets, Tragedy and Comedy: King Lear and A Winter's Tale, Richard II, Henry IV, Parts 1 and 2, and Henry V, Measure for Measure and The Taming of the Shrew, Othello, Cymbeline, and The Winter's Tale
Laurence Sterne The Life and Opinions of Tristram Shandy, Gentleman
Sophocles Trachinian Women and Philoctetes, Ajax and Antigone
Stendhal The Red and The Black, Essay on Love
Tolstoy Anna Karenina, War and Peace
Virgil The Aeneid
Walt Whitman "Oh Captain! My Captain!"
Virginia Woolf To the Lighthouse and Jacob's Room, A Room of One's Own, Orlando
The Absalom Story: Bible – Samuel 1 and 2, Kings 1 and 2; Faulkner – Absalom, Absalom
Ancient Greek Drama: Tragedy, Comedy, Satyr play … Philosophy?
Elements of Writing East and West
Erasmus, Luther, and Rabelais
Four American Poets: Emily Dickinson, Robert Frost, Wallace Stevens, Walt Whitman
Herbert, Donne, Hopkins: God and Poetry
Homeric Hymn to Demeter Sophocles, Oedipus at Colonus
Metaphysical Poets: Donne, Herbert, Marvell, and others
Meter and Form in English Poetry
Molière
Poetry of John Donne and Emily Dickinson
Poetry of Wallace Stevens, Robert Frost, Richard Wilbur
Poetry of Wordsworth and Keats
Marcel Proust, Remembrance of Things Past, Swann's Way
The Short Stories of Chekhov
Structuralism: Saussure, Course in General Linguistics; Lévi-Strauss, Structural Anthropology
Wordsworth's Lyrical Ballads, The Prelude
Jorge Luis Borges
Miguel de Cervantes Don Quixote
George Eliot Middlemarch
Ralph Waldo Emerson
Johann Wolfgang von Goethe Faust Translation
James Joyce
Herman Melville Moby-Dick
Marcel Proust
Ayn Rand
William Shakespeare Julius Caesar
Aristotle's Rhetoric and Poetics
Chinese Classics
Creative Writing
Eastern Classics
Eastern Literature and Philosophy
German Poetry
German
Great Works by Women Writers
Hispanic Literature
Italian Poetry Translation
Italian Translation
Latin Poetry
Modernity
Philosophy of Language
Poetry
Post-Structuralism
Queer Theory
Russian
The information presented is for illustration purposes only and may not reflect the current reading list and preceptorial and study group offerings. Works listed are studied at one or both campuses, although not always in their entirety.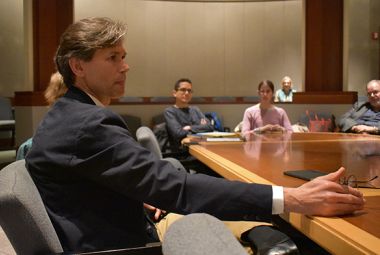 Longing for a Career in Literature
Alumni
Lecture
The Anger of Achilles, and Its Source: A Reading of Book One of the Iliad
Adam Schulman
Senior Essay
The Search for Love Amidst Mortality in William Wordsworth's "Ode ('There was a time')"
Senior Essay
A Stew of Truths and Mirages: Cycles of Time, Solitude, and Learning in Gabriel García Marquez's One Hundred Years of Solitude
Senior Essay
War and Peace and the Force of History: Some Insights on Mankind through the Eyes of Nikolenka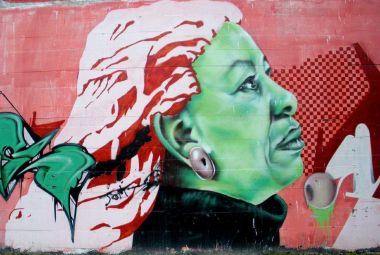 Great Works by Women Writers
Student Group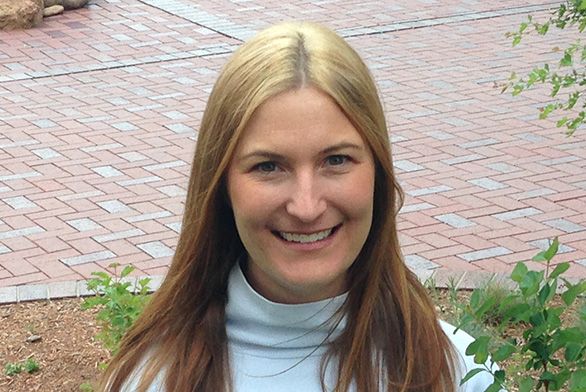 Tutors Talk Books: Natalie Elliot
Tutor
Senior Essay
Tightrope Walking the Dual Abyss: Vulgarity and Lyricism, Sex and Romance, as Expressed by Woman in Flaubert's Madame Bovary
Lecture
Why Should I Read James Joyce's Ulysses If It's Only Going to Make My Head Hurt?
Grant Franks
Senior Essay
A Darker Purpose: The Family and State in Shakespeare's King Lear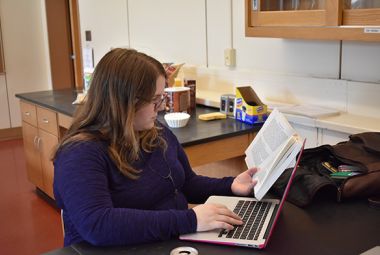 Four Weeks and a Plethora of Pages
Johnnies
Senior Essay
Odysseus in the Iliad: The Man Behind Agamemnon
Senior Essay
Ligaments, Love, and Hatred in The Scarlet Letter
The Secret Life of the Santa Fe Johnnie
Johnnies
Lecture
Classics and History: Historical and Literary Contexts in the Reading of Sanskrit Texts
Patrick Olivelle
Senior Essay
Suffering and Gotama the Buddha: A Case Study of Enlightenment and the Elements of Its Attainment from the Bodhirajakumara Sutta
Renmin University of China, Department of Language & Literature
Internships
A Novel Approach To Education
Johnnies
Senior Essay
Thyself Enthralled: An Examination of the Role and Freedom of the Character of Satan in John Milton's Paradise Lost
Lecture
Nighttime Walks with Proust: "Le Pays obscur" par le clair de lune
Patricia Locke
Senior Essay
'Knock, Knock, Knock. Who's There?: An Exploration of Identity in William Shakespeare's "The Tragedie of Macbeth"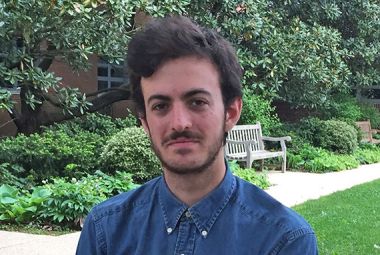 St. John's Prepares Student to Teach Literature
Johnnies
Senior Essay
The Power of Small Deeds: Why Alyosha is the Hero of The Brothers Karamazov
Hemingway Letters Project at Pennsylvania State University
Internships
Senior Essay
A Coverlet of Flowers: A Suggestion of Meaning in Virginia Woolf's Mrs. Dalloway
Lecture
Gratitude, Nature, and Piety in King Lear
Laurence Berns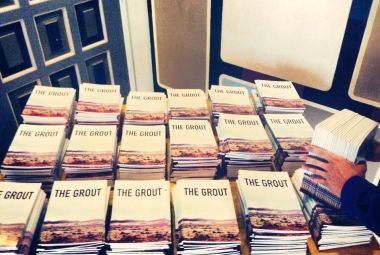 New York University Press, Sales and Marketing Department
Internships
Swashbuckling Tales of Pirate Women
Alumni
Senior Essay
Understanding Through Perception: An Exploration of How Literature Shapes Readers' Perception of Truth in Both Fiction and Reality in Nathaniel Hawthorne's The Scarlet Letter
Lecture
The Winnowing Oar: Odysseus' Final Journey
Claudia Hauer
Senior Essay
Mouth-watering Providence—How Huckleberry Finn Finds His Appetite for Change
Princeton University Press
Internships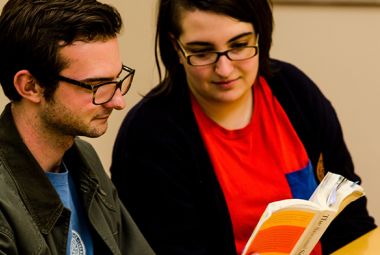 Lecture
Poetry Reading from "Train Dance"
Jonathan Wells
Senior Essay
Martyrs of Eroticism: Religion of Love, Religion of Death in William Shakespeare's Romeo and Juliet
David R. Godine, Inc.
Internships
Senior Essay
The Apocalypse of the Hollow Man—An investigation of Joseph Conrad's Heart of Darkness
Lecture
To Meet with Macbeth
Louis Petrich
Senior Essay
The Struggle Doesn't Have to be Real: The Role of the Body in the Writings of Chuang Tzu
Storytellers Guild
Student Group
Senior Essay
Too Good a Man: The Terror and Timidity of Starbuck in Melville's Moby Dick
Senior Essay
The Eye of the Storm: Origin, Narrative, and Law in The Adventures of Huckleberry Finn
Senior Essay
Trial, Tribulation, & Temptation in Dostoevsky's The Brothers Karamazov
Lecture
On Homer's Gods
Lorraine Smith Pangle
Senior Essay
To Change the Lights: Modern Sainthood in George Eliot's Middlemarch
Senior Essay
Hony Soyt Qui Mal Pence: Sir Gawain in the Castle and the Forest
Senior Essay
Idle Tales: Truth and Intention in The Adventures of Don Quixote