Mathematics and the Natural Sciences
How can humans understand the natural world? What is really there? How does it move? What are matter, energy, space, time, and light? What is life and how does it evolve? At St. John's, students study mathematics, physics, biology, and chemistry through books and experiments that help them face these difficult, basic questions and to see how they might be answered. The program ranges widely, starting with Euclid's Elements and ending with quantum physics, relativity, and contemporary molecular biology.
Apollonius Conics
Archimedes Essays
Niels Bohr Essays
Nicolaus Copernicus On the Revolutions of the Spheres
Richard Dedekind Essays on the Theory of Numbers
René Descartes Geometry, Meditations, Rules for the Direction of the Mind
Euclid Elements
Leonhard Euler Essays
Galileo Two New Sciences
Nikolai Lobachevsky Theory of Parallels
Maxwell Essays
Robert Millikan Essays
Minkowski Essays
Isaac Newton Principia
Nicomachus Arithmetic
Blaise Pascal Generation of Conic Sections
Ptolemy Almagest
Ernest Rutherford
Erwin Schrödinger Essays
J. J. Thomson Essays
François Viète Introduction to the Analytical Art
René Descartes Scientific Revolution
Albert Einstein
Gottlob Frege The Foundations of Arithmetic
Jacob Klein Greek Mathematical Thought and the Origin of Algebra
Ernst Mach The Science of Mechanics
C. S. Peirce Selected papers
Bertrand Russell An Introduction to Mathematical Philosophy
Alan Turing "On Computable Numbers with an Application to the Entscheidungsproblem"
Action in Classical and Modern Physics, from Leibniz to Feynman
Computing
The Fundamental Theorem of Algebra
Meter and Form in English Poetry
Quantum Phenomena
Readings in the Origins of Algebra
Plato
Ludwig Wittgenstein
Computer Programming
Math
Microbiology
Quantum Mechanics
Erwin Schrodinger's What Is Life? and Richard Feynman's QED
The information presented is for illustration purposes only and may not reflect the current reading list and preceptorial and study group offerings. Works listed are studied at one or both campuses, although not always in their entirety.
Experimenting in Liberal Arts
News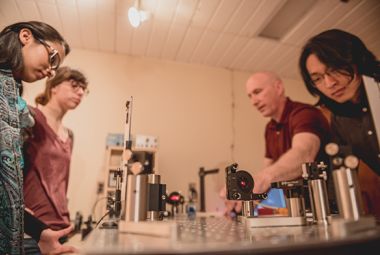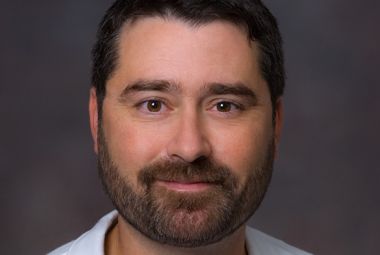 Philosophy to Neurosurgery
Alumni
Senior Essay
Turning the World Inside-Out: Why the Newtonian Theory of Planetary Motion Supersedes the Ptolemaic
U.S. Naval Observatory
Internships
Lecture
Aristotle on Respiration: The Origins of Functional Anatomy
James G. Lennox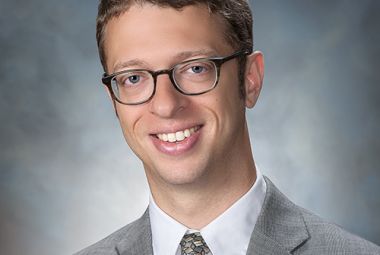 Unconventional Path to Medical School
Alumni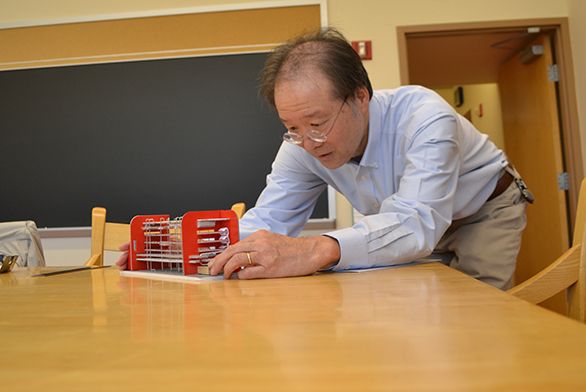 Study Group Explores Digital Technology
Tutor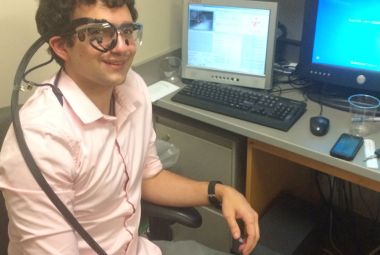 Yale School of Medicine, Bloomfield Lab
Internships
Senior Essay
Close Your Eyes and Learn Geometry: Embracing Radical Ideas in Lobachevskian Geometry
Lecture
Beyond Point-and-Shoot Morality: Why Cognitive Science Matters for Ethics
Joshua David Greene
Senior Essay
Relating Space and Geometry: The Necessity of Spatial Experience in Association with Multiple Versions of Geometry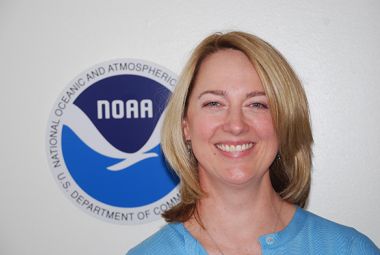 Programming for the Environment
Alumni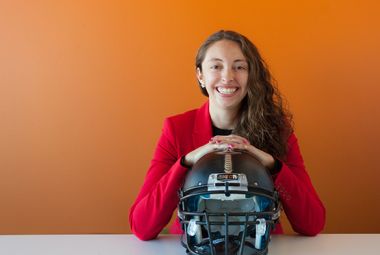 Senior Essay
Chaos and Quanta: Two New Hypotheses in Max Plank's Theory of Heat Radiation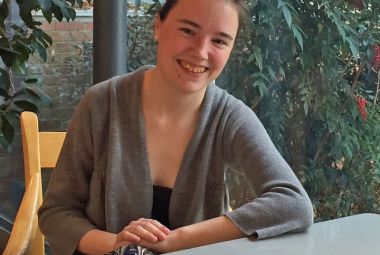 Student Connects with Alumni for Career in Physics
Johnnies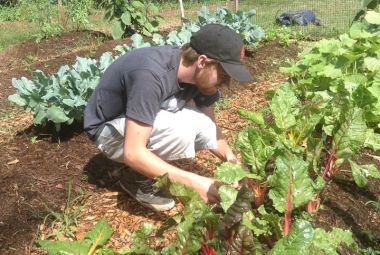 Environmental Club
Student Group
Lecture
Evolution as a Cause
Benjamin Liebeskind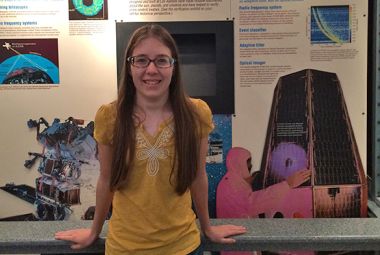 Los Alamos National Laboratory
Internships
Senior Essay
Imaginary Geometry and Our Understanding of Space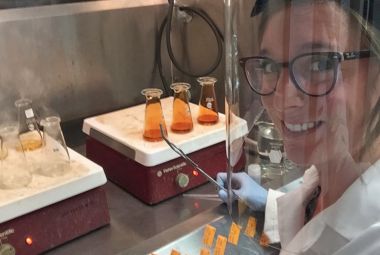 Conservation Ecology Center at the Smithsonian National Zoo
Internships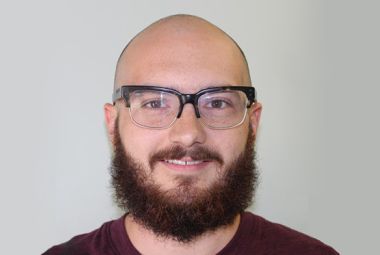 Finding Fulfillment in Solar Energy
Alumni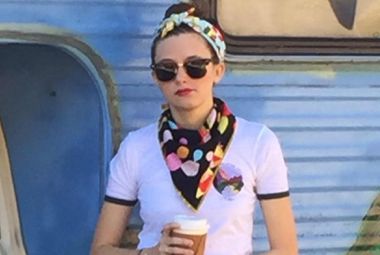 Working for the Environment
Alumni
Lecture
Brightness at Night: an Old Astronomical Puzzle and Its Modern Answers
Peter Pesic
University of Maryland, Department of Cell Biology & Molecular Genetics
Internships
Senior Essay
Hume's Empirical Mathematics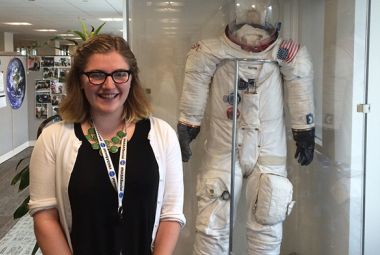 A Connection to Outer Space
Johnnies
Anne Arundel Medical Center
Internships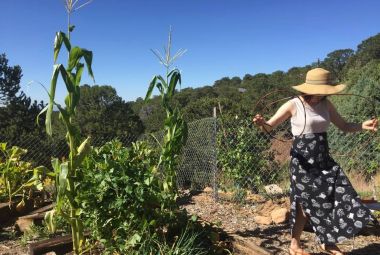 Sustainability
Student Group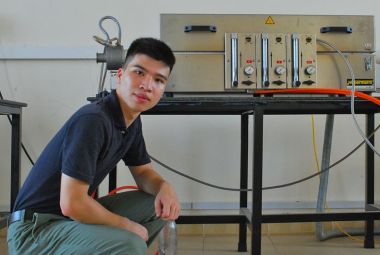 Advanced Institute for Science and Technology
Internships
Senior Essay
Structures of Mathematical Thought: An Essay on Kant's Philosophy of the Mathematical Mind
Senior Essay
The Role of Beauty in Science as Seen in the Einstein, Podolsky, and Rosen Paper and Responses to it Within the Context of Quantum Theory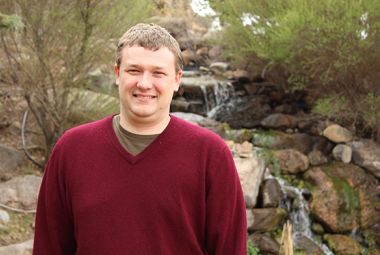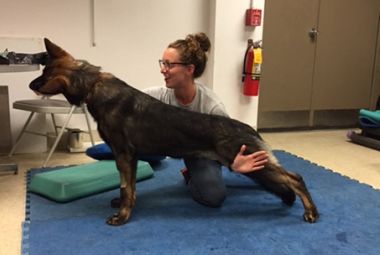 An Internship for the Dogs
Internships
Lecture
Einstein Between War and Fiction
Jimena Canales
Senior Essay
Mind the Gap: The Philosophical Implications of the Divide of Logic and Intuition in Lobachevski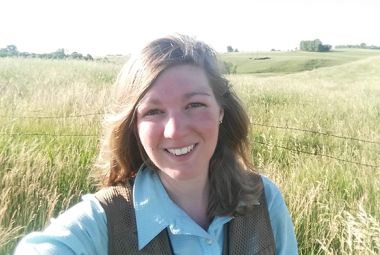 Conservation in the Prairie
Alumni
Windward Education and Research Center
Internships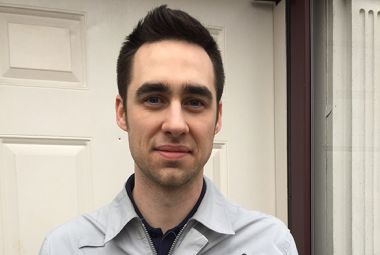 Quality Books to Quality Engineering
Alumni
Lecture
Leibniz's Monadology and the Philosophical Foundations of Non-locality in Quantum Mechanics
J.H. Beall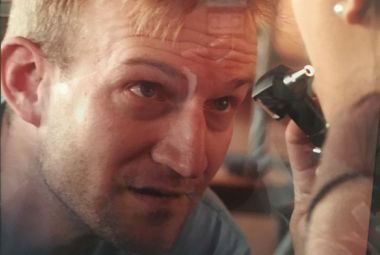 A Lesson in Perseverance
Alumni
City of Hope, Department of Hematology and Hematopoietic Cell Transplantation
Internships
Lecture
Subjective Sensory Experience and the Fallacy of Neural Codes
L.M. Kay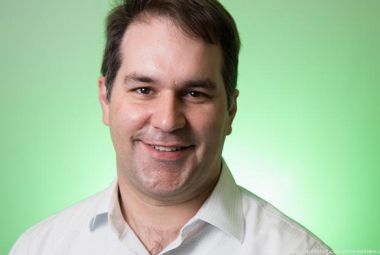 Start-Up Soars Over Competition
Alumni
Senior Essay
The Concept of Mass in Newton's Principia
Dutton Road Veterinary Clinic
Internships
Senior Essay
Beyond the Flaming Ramparts: Dirac's Symbolic Method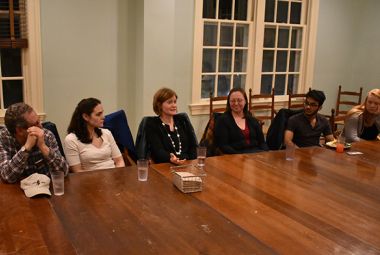 Lecture
Newton's Double Pendulum Experiment: Talk and Demonstration
Curtis Wilson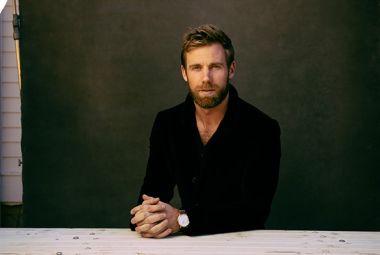 Searching for a Cure
Alumni
University of Pittsburgh Neurological Surgery Dept. Hillman Cancer Center
Internships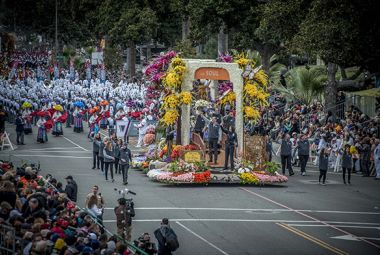 Float Brings Hope to Rose Parade
Alumni
Senior Essay
In Search of the Absolute—How Maxwell's Electromagnetic Hammer Came Down on Relativity
Lecture
The Power of a Point: Euclid's Elements and Steiner's Geometrical Reflections
Michael N. Fried
George Mason University School of Physics Astronomy & Computational Sciences
Internships
Senior Essay
Michael Faraday Describes Magnetism Heuristically
Lecture
What is a Q.E.F.? Reflections on the Nature of Geometrical Making
Michael Augros
Senior Essay
The Probability Function in Quantum Mechanics: A Formal Cause Beyond Space and Time
Institute for Behavioral Genetics, University of Colorado
Internships
Senior Essay
What is a Curve? A Search for Continuity in Leibniz's Calculus
Johns Hopkins University School of Medicine
Internships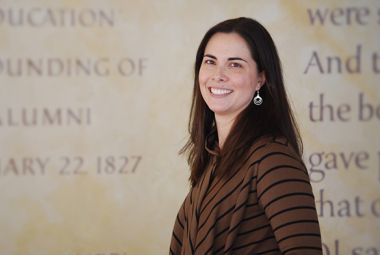 Graduate Student Leads a Life of Service
Alumni
Tufts University, Advanced Integrated Circuits & Systems Lab
Internships
Lecture
What is the Surface Area of a Hedgehog?
Barry Mazur
Senior Essay
God's Great Mathematical Waltz
Senior Essay
On the Paradox of Quantum Theory
Senior Essay
Geometry and Necessity
University of Maryland, Department of Physics, Physics Education Research Group
Internships